Lizzo shares her own self-love journey with TikTok on body positivity
Los Angeles, California - Lizzo invited TikTok users to join her on her own body positivity and self-love journey with her latest clip, and they are all over it!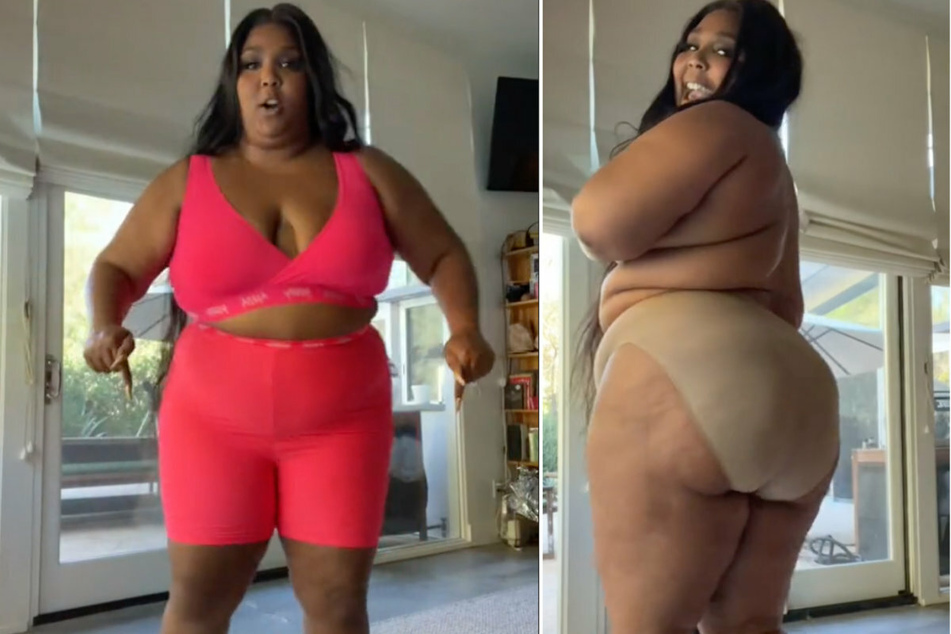 You wouldn't think that the About Damn Time artist, who posts tons of pics and clips of her in nothing but shapewear, would still be working on loving her own body.
But Tuesday, Lizzo posted a TikTok and candidly reminded us that self-love is a journey – even for Grammy winning artists that preach body positivity.
"Big day for a big grrrl," the Juice singer wrote, in the caption of her newest TikTok, which starts with a needle-scratch shout: "Everybody stop what you're doing right now!"
The clip continues with Lizzo's effort to talk herself into a positive mindset, as she appears in nothing but her underwear while repeating: "I don't hate my back fat today. I don't hate my back fat today. Yay! And I have on Yitty!"
The clip immediately blew up, with almost 2 million views and thousands of positive comments.

TikTok users love Lizzo's body positivity
In the comments, TikTok users celebrated the artist, saying that this was the body positivity reminder they needed.
One said, "Man I was having so many negative thoughts about my body today. Then I saw this!"
Another said her sweet laugh "keeps [their] life intact."
A few people were so inspired by Lizzo's reminder that they made their own clips set to her video's sound.
Lizzo's next album Special comes out July 15, and it's bound to include even more body positivity and healing hits.
Cover photo: Screenshot/TikTok/Lizzo