Sexy biker or 50-year-old man? Sly selfies baffle the internet!
Japan - A motorcyclist pulled one wild stunt as they took internet fans for a ride!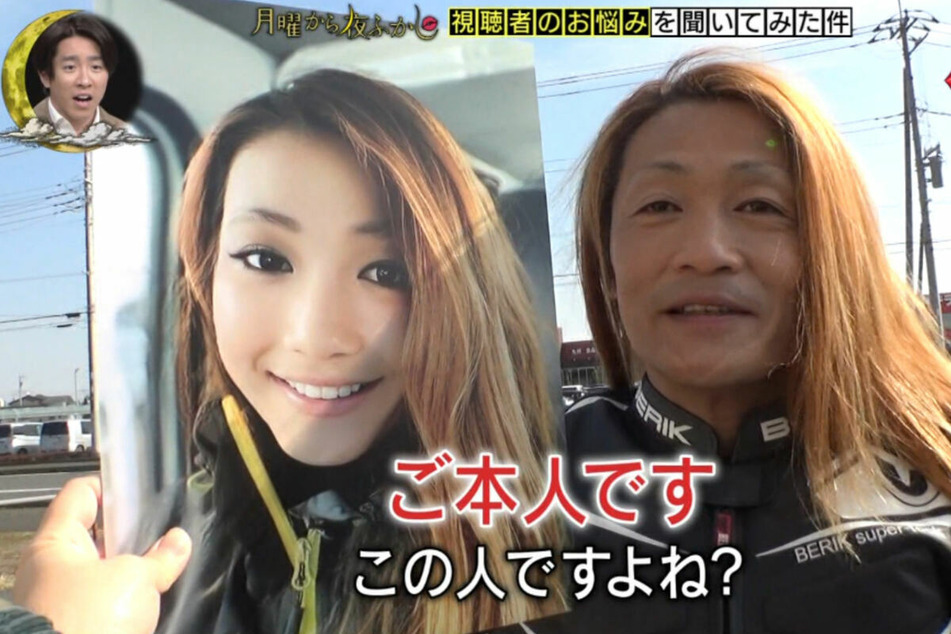 A Japanese Twitter user named Azusaga Kuyuki gained a huge following by posting sexy selfies next to slick motorbikes.
She would often strike poses on her wheels and gush about her love of "playing around on motorcycles".
But the bubble was soon burst with a shocking revelation: Ayusaga was actually a 50-year-old man!
The long red-haired man had been catfishing his fans by using photo filter tools like FaceApp and PhotoShop to alter his appearance.
A few of his 17,000 Twitter fans had become skeptical of some slip-ups. In February, "she" posted a photo with a large amount of arm hair.
Another glaring mistake raised suspicions when the fraudster edited his face in one of his posts, but forgot about the reflection of his real face in the motorcycle's side mirror.
The TV crew from the Japan's Monday Late Show became curious and tracked the biker down in hopes of revealing his true identity, according to the Daily Star.
The 50-year-old imposter was caught in the act and the truth was revealed to stunned fans!
Azusaga admitted his trick and said that no one wanted to see him as an "uncle". So he changed his appearance in every photo to resemble a hot biker chick.
He confessed that it was all for a need for speed. He went to the trouble because he wanted to rapidly grow his social media following.
"Life is once, play this world," he wrote on Twitter.
The grand reveal may have actually done the trick. The prank has now increased his following to more fans than ever and continues to grow!

Cover photo: Twitter/Screenshot/@azusagakuyuki