The new "I Do": Newlyweds have pole dancers at their topsy-turvy weddings
Zhangjiakou, China – Guests were left with their jaws dropped after a dancer took center stage on a strip dance pole at a wedding reception.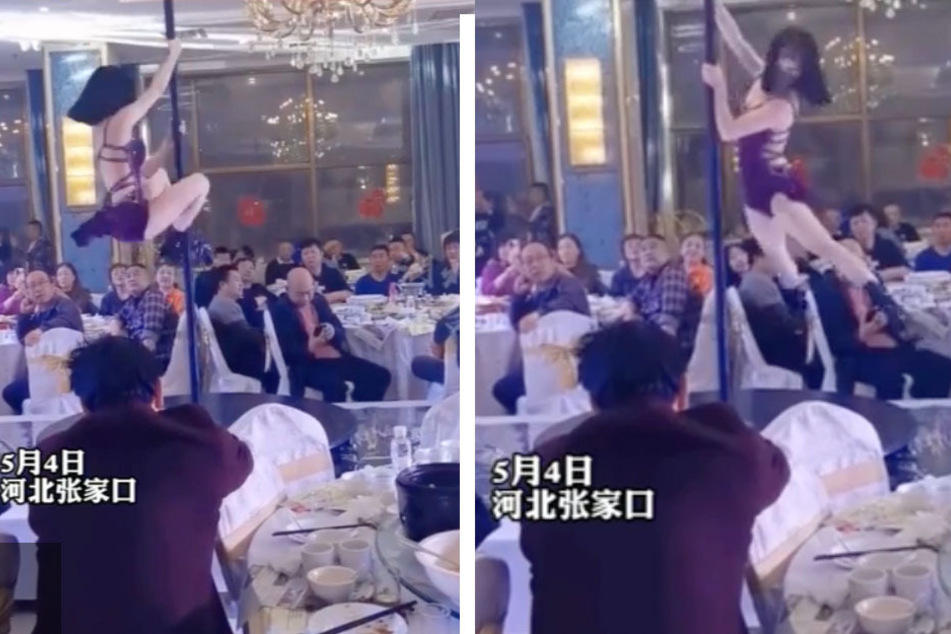 There's a pivotal moment at most weddings where something outlandish or memorable happens, leaving those in attendance in utter dismay or in a fit of laughter.
Then there was this wedding.
Rather than a touching father-daughter dance or an elongated, tear-jerking speech by the best man, a viral video on Douyin – China's version of TikTok – showcases a performer doing a pole dance at a newlywed's wedding reception.
If the reactions the bride and groom wanted were mixed, they surely achieved their goal. With young children and elderly family members in attendance, some commented on the viral video questioning the couple's choice.
According to the Daily Star, one comment read, "There were also young children on such occasion, that's [bit] too much isn't it?"
It turns out that in China, gatherings like weddings and funerals are held differently than how the average American is used to. Strippers are traditionally invited to perform routines as a way to entice guests to show up.
The idea of having such performances at a wedding is a bit taboo, as it's not often done in popular parts of China – especially outside rural areas, according to the South China Morning Post.
Li Ming, a wedding planner in Zhangjiakou, told the publication that while strip dances are common in some celebrations or gatherings, weddings in the city were not typically one of them.
"There might be such hot dances in rural areas to attract attendance at funerals or weddings, but not in urban areas. I find it very vulgar and would not design such a performance at the wedding reception," Li said.
It's unknown whether the viral couple was trying to attract wedding-goers, or just add a different, sexy element to their celebration of love.
Cover photo: Collage: Screenshot/douyin/HBTV02787333333