Hairy situation in viral TikTok video: did this woman's in-flight revenge go too far?
Minnesota - TikTok users are divided: is this just what a rude passenger deserves or is the reaction way over the top?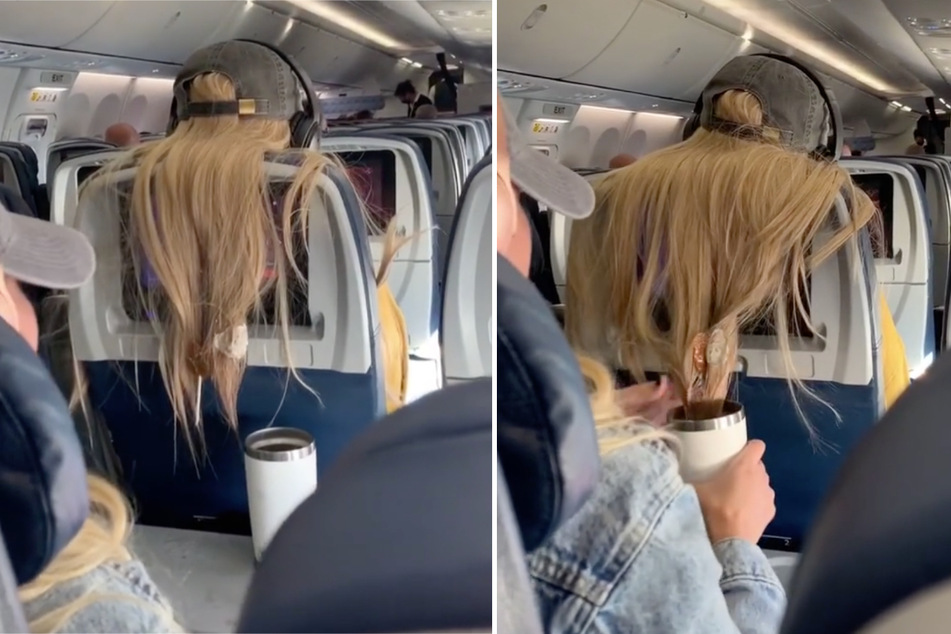 How do you deal with rude people on a plane? Well, in this recent TikTok video, a young woman found her own way of dealing with a mid-flight annoyance.

In Janelle Elise Flom's clip, one woman keeps letting her flowing locks block the screen of the female passenger sitting behind her. No matter how many times the inconvenienced woman tries to push the hair back over the seat, her tormentor throws it back over on her side, completely covering the screen.
But the blonde in the back seat then loses patience. She begins to take her revenge by spreading a serious amount of chewing gum in the tresses, massaging it in for good measure.
She then grabs a nail clipper and cuts off a few strands of the annoying mane, proceeds to stick her used lollipop on it and finally dips the whole nasty mess into her coffee cup.
All the while, her "victim" doesn't react at all.
Most TikTok users considers think the payback is justified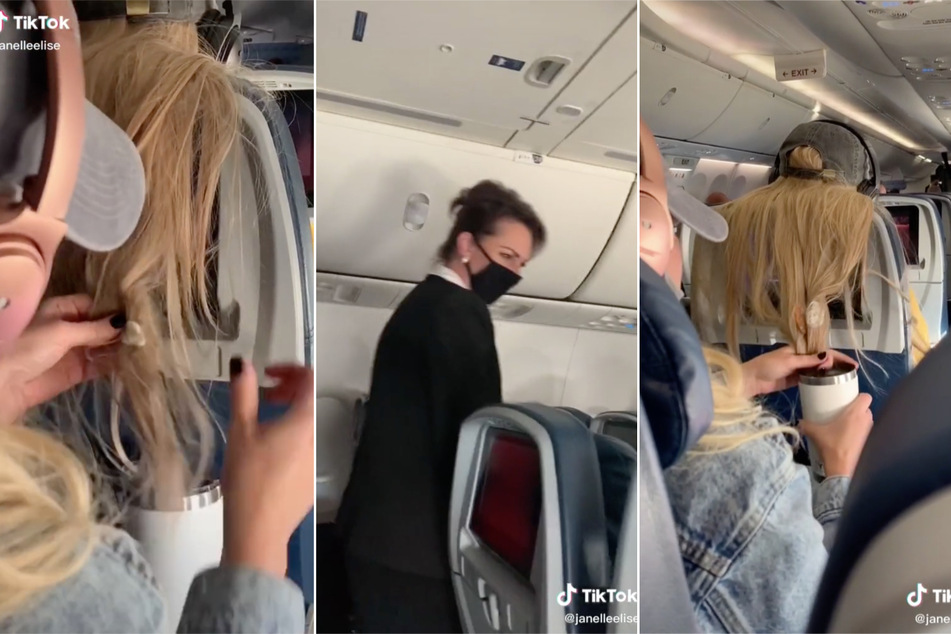 The footage of the bizarre feud already has more than 98.5 million views and is pushing 10 million likes on TikTok.
In addition, there are more than 155,000 comments, most of them debating two questions. Is the whole thing even real, and are the backseat passenger's actions justified?
Her followers' opinions differ widely. Many can't believe that the whole thing isn't staged. Shouldn't the woman notice someone pulling and tampering her hair? Maybe it is a wig!
However, there's a surprisingly decisive majority when it comes to the rights and wrongs of the episode: most users strongly empathized with the revenge mission and said the payback was fully deserved.
One user replied that he would "do the same thing", while another got 323,000 likes for saying that he "fully support[ed]" the
Cover photo: tiktok.com/@janelleelise