Man approaches girlfriend naked, but the surprise didn't go over as expected
Internet - All Danny wanted to do was sweeten his girlfriend Lyn's day with a special surprise, but she was busy doing something else...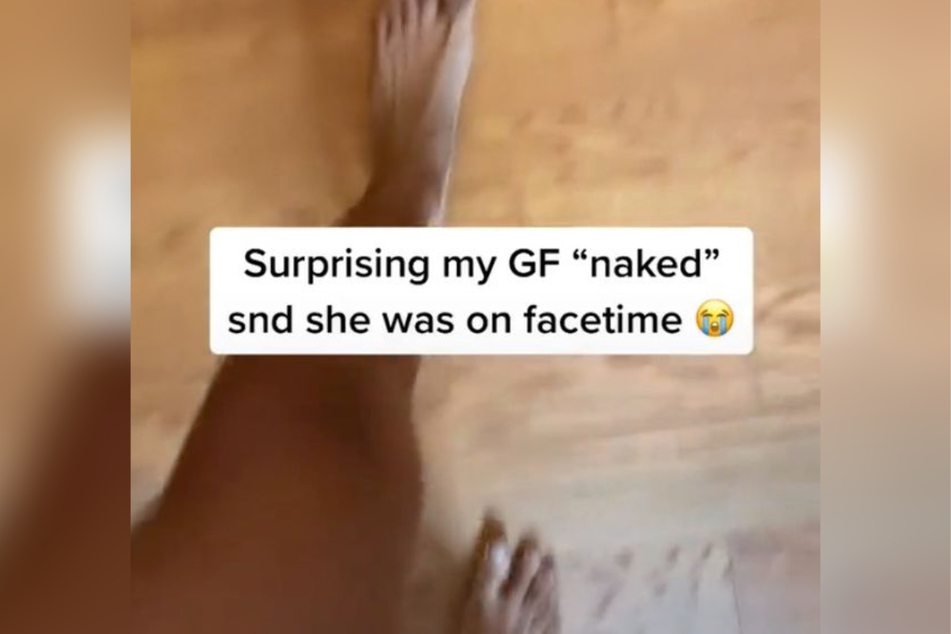 Spicing things up every now and then is good for any relationship.
At least that's what TikTok user Danny thought as he sneaked up on his girlfriend naked, filming every step to capture her reaction on video.

"Babe, I have a surprise for you," he says as he walks toward his sweetheart.
What he doesn't know is that Lyn is on FaceTime with a friend.
As soon as the friend sees Danny naked, she starts screaming.

Lyn turns around in her chair almost immediately and stares at her boyfriend in horror: "I'm on FaceTime, what the f*** are you doing, she just seen your thing!"
Danny retreats in panic while still trying to explain the situation.
The couple's extremely awkward experience quickly became a hit on TikTok with over 13 million views.
"Not his fault, how would he know you're on ft right now," one user commented. "Things between her and her friend were never da same again," another joked.
Others don't trust the couple. "Bad acting," an angry user wrote. Another commented, "You wasn't even in da camera."
The couple hasn't revealed whether the clip was staged or not. Either way, it was pretty entertaining!
Cover photo: tiktok.com/@dl_gang