TikTok father-son duo get attention from Hollywood after viral Capitol attack sketch
Alvin, Texas - A father-son duo that went viral on TikTok for their hilarious (and adorable) parodies and sketches has caught the eye of an Academy Award-Winning Director.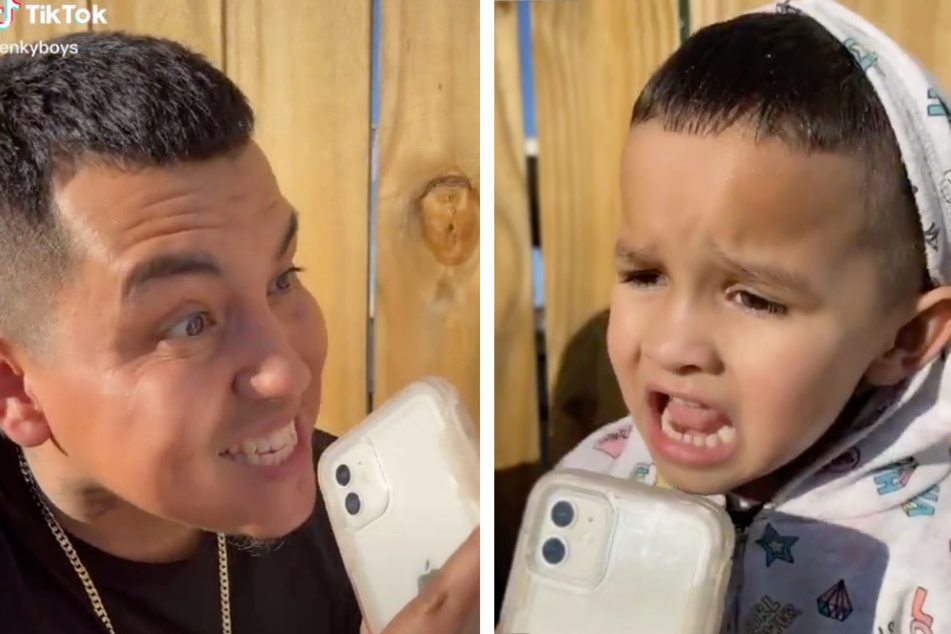 Five-year-old Brice and his dad, Randy Gonzales, better known on social media as Enkyboys, have been winning over the hearts of people around the world with their hilarious sketches and strong comedic timing.
Their popularity has reached the level where even big Hollywood names are starting to take notice!
The duo's hilarious recreation of an interview with a rioter who stormed the US Capitol on January 6 got them 6.7 million views on TikTok and managed to catch the eye of Academy Award-winning filmmaker Ava Duvernay.
Known for her highly-acclaimed films like Selma (2014), 13th (2016), and A Wrinkle in Time (2018), Duvernay (48) has joined the masses praising the pair.

And she didn't just express her admiration – Duvernay took to Twitter to express her interest in working with Brice and Randy. She wrote, "I've watched four different videos of this kid over the past 25 hours in which he mimics four very different kinds of characters and my new goal of 2021 is to meet him and cast him in something somewhere somehow. Also his partner. Obsessed."
If the talented twosome didn't know what a phenomenon they have become, getting lined up for a role by one of Hollywood's top directors will have done the trick!
Duvernay's tweet got over 100,000 likes and it didn't take long for the Enkyboys duo to get in touch. "Hey we would love to work with you!!!" came the enthusiastic reply.
This might be the start of a beautiful collaboration!
Cover photo: Screenshot/TikTok/enkyboys