"Dreams" TikTok star donates signed bottle of juice to museum
Idaho Falls, Idaho- From viral stardom to the physical archives: the TikTok user who became wold-famous for his "Dreams" video has donated a signed bottle of Ocean Spray juice to the Idaho Museum.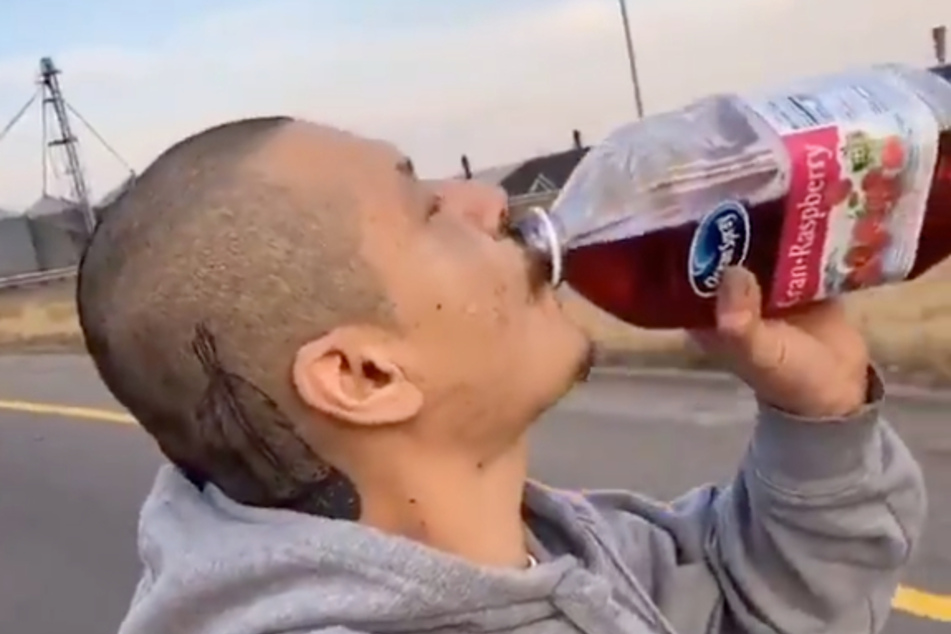 In October 2020, Nathan Apodaca's 22-second TikTok video of him lip-synching to Fleetwood Mac's Dreams while riding his long board down an Idaho highway went viral.
Four months later, the video has 79.2 million views and is firmly a part of pop culture.
The Associated Press reported that on Tuesday, Nathan, also known as Doggface, gave the Museum of Idaho a signed a bottle of Ocean Spray cranberry juice. In exchange for this piece of contemporary history, the museum gave Nathan and his family membership cards to the museum.
The bottle will be on display and is the newest addition to the museums archive. A second signed juice bottle will be auctioned at a resume event.
The museum curator Carrie Anderson Athay said: "We think of museums as being full of old things, but history is what happened even a moment ago, and we are really trying to celebrate the recent past of our community."
Nathan was thrilled that something of his was now a certified museum item and said that, for someone who has been visiting the museum ever since he was a child, it felt "mind-blowing."
A video for Biden and a new truck
Since his video went viral Nathan, a 37-year-old warehouse worker, was asked to record a video for President Joe Biden's virtual Parade Across America for Inauguration day. Ocean Spray also gave the TikTok star a new truck filled with more juice than he could drink.
His rise to fame only happened because his truck broke down in September, which forced him to ride his long board to work.
Cover photo: screenshot/ TikTok @doggface208