TikToker documents his incredible struggle to convince the IRS that he's not dead!
New York, New York – Four years ago, the IRS declared the very much alive TikTok user Jeff Athey as deceased. Every day since then, he's been fighting with the US government to prove he is, in fact, still among the living.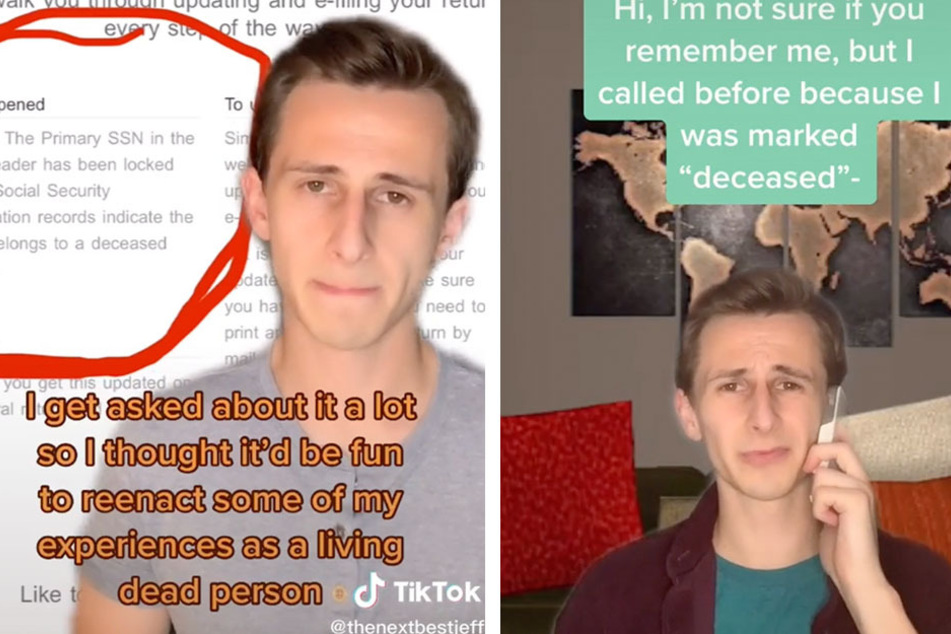 On May 17, 2017, Athey got word that his tax return was denied because the IRS had declared him dead. After years of failed attempts to sort it out, Jeff Athey joined TikTok to tell his story.

In what's currently a nine-episode series, Athey – a writer, producer, and actor – details his experiences with the IRS, the Social Security Administration, and other facets of the US government, and its failure to "resurrect" him, as he said.
The first video of the series was posted on April 17, the day he made his TikTok account to spread word of his deadly conundrum and reenact a few scenarios he's endured as a "living dead person."
Initially, Athey thought it would all be resolved with a call to the Social Security Administration, which he laughingly recounted saying, "Apparently, y'all think I'm dead, and I guess I'm just wondering what to do about that."

But if you've ever dealt with any facet of government over the phone, you likely know how near impossible it is to make any leeway or get answers.
Things were no different for Athey.
A loophole with no end in sight
According to his reenactment, Social Security responded by confirming that yes, he was dead, and no, they couldn't do anything to "resurrect" him.
Fast-forward to April 30 and numerous calls to the IRS with countless redirects from their automated systems that led him into a circle of pre-recordings, Athey decided it was time to get political, and call up his congressman.
After catching him up to speed and telling him that he was still alive, the congressman apparently called him a "lucky guy" before saying he'd personally call the IRS himself to sort it out.
As of May 4, Athey has been "legally resurrected", but still can't file his taxes because somewhere in the labyrinth of the US government, he's still marked as deceased.
In a video update, Athey said he's currently in a 30-day holding period while the IRS does an investigation into where he's marked as dead, and who's responsible for it.
Until then, the ongoing saga of the living dead person will remain a mystery.
Cover photo: screenshot/TikTok/thenextbestjeff