Viral video of a swimming instructor throwing a baby into a pool starts heated debate
Camden, South Carolina - A scary looking swimming lesson for one toddler went viral on TikTok and divided opinion among users.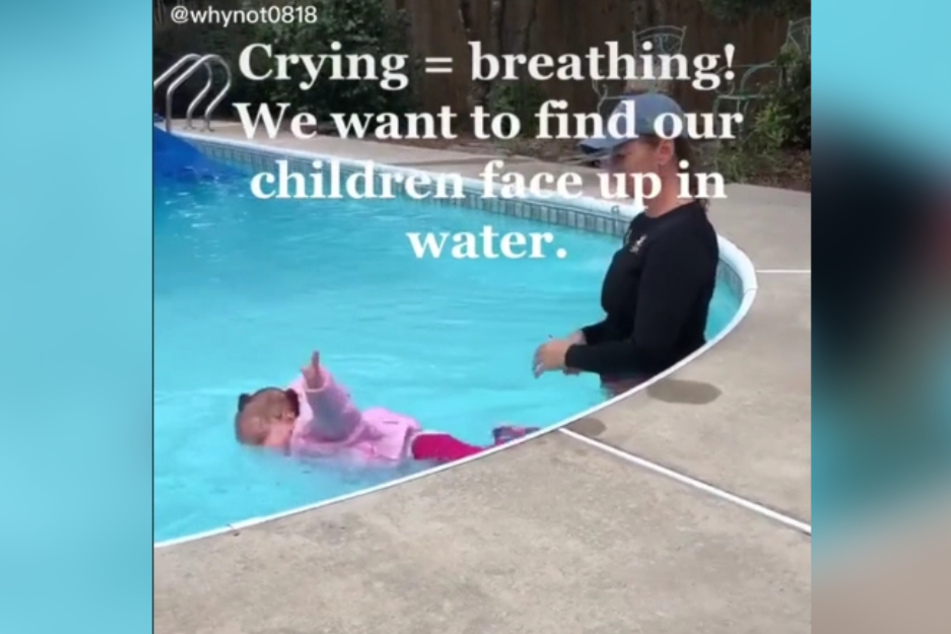 The video has over 11.2 million views. In it, swimming instructor Shannon is already standing in the pool. On the edge is a fully clothed one-year-old. As soon as the recording starts, the woman pushes the toddler into the pool.
The little girl seems to panic. As she whimpers and cries, Shannon stands by and encourages her to roll over on her back and float, keeping her mouth and nose above water.
The caption says, "Crying = breathing! We want our children to keep their heads above water."
For thirty seconds the child does her best to turn over on her back, jerking herself straight as her body keeps naturally twisting downwards,  before she is finally grabbed by the instructor.
"1yo coat, shoes, regular diaper. What if you never heard your child cry again bc you didn't prepare them with #aquaticsurvival #swimlessons" is the description that accompanies the video.
According to Shannon, who describes her self as a "pediatric drowning prevention specialist", there is actually a sound method behind what looks like child abuse on the surface. Survival techniques are supposed to teach small children how to keep afloat and alive, instead of focusing on the actual basics of swimming.
Video gets mixed reactions from viewers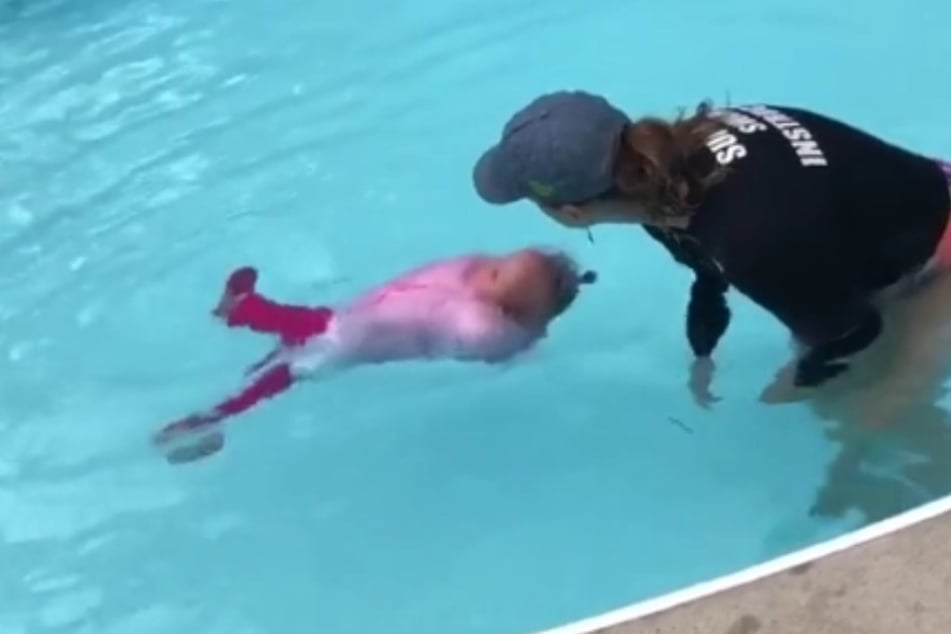 TikTok users had very mixed reactions to the video, according to the Sun. 
Some users are fans of the method. One of them wrote, "My father done this to me fifty years ago. I have been a strong swimmer all my life."
Another agreed and added that this is what schools should be teaching their students, "instead of coddling them. Sink or swim."

But not everyone is enthusiastic about this method. It does look pretty extreme to some: "I would have thought this sort of treatment would have put a child off getting into water for life."
Another user thought that it would be better to teach children to "swim properly" without scaring them or causing psychological pain.
The discussion apparently got so heated that the TikTok user blocked the comment function for the viral video.
Regardless of this method's effectiveness drowning is a serious issue and  the third "leading cause of unintentional injury death worldwide" according to the World Health Organization. In the US, it is the second leading cause.
Cover photo: tiktok.com/@whynot0818/