Woman finds suspiciously placed mirror in store bathroom
USA - "What the f*** is this?" When TikTok user Stacy Ceja spotted a mirror  that was placed in a strange spot in an açai bowl shop's bathroom, she decided to investigate.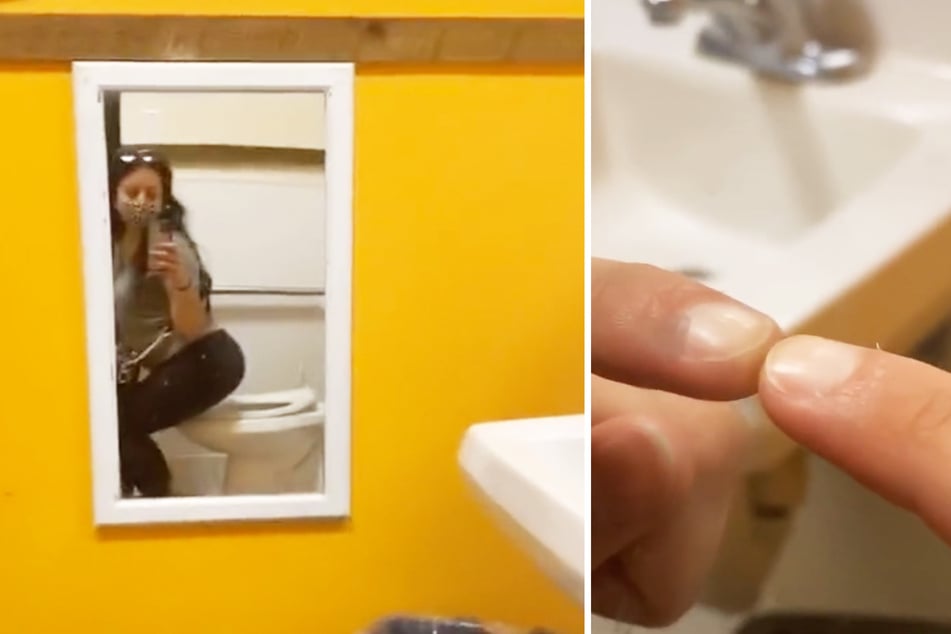 Ceja was using the restaurant's bathroom, when she discovered a mirror on the wall right across from the toilet. The mirror was positioned just low enough to reflect someone sitting on the toilet bowl. 
She immediately got suspicious. After all, why would anyone want to see themselves in that positions? Unless, of course, it was actually placed there for someone else's benefit.
In a video shared on TikTok, she approaches the mirror and holds her finger against it. Ceja is testing out a theory: if this is a two-way mirror, she won't be able to see the reflection of the tip of her finger. Regular mirrors – or second surface mirrors – have a second layer of glass that should create a visible gap between the reflection and the reflected object. First surface mirrors, which can indeed be two-way mirrors, do not have that second layer.

When she sees her finger touching its reflection, she's convinced: the mirror is there for a voyeur's sick enjoyment.
A TikTok user decided to investigate for herself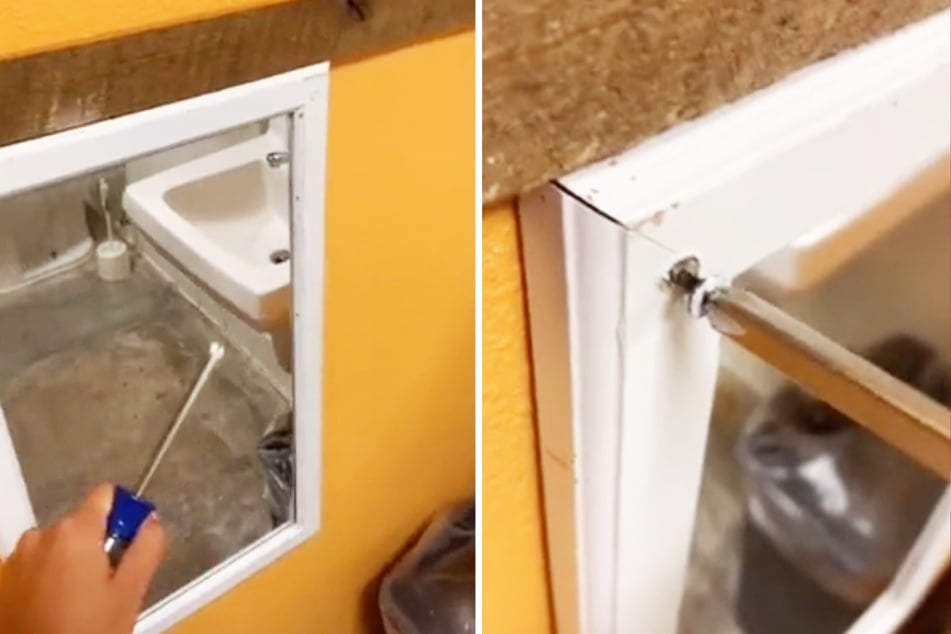 To prove her claim at the end of the video, which currently has 2.6 million likes, Cehja shared an image from WikiHow with instructions for the two-way mirror test. This was very convincing for many viewers, who expressed their shock in the comments.
But one TikTok user decided to see for herself and she came prepared.
Samantha Trottier uploaded a video of herself going into the same bathroom, and removing the mirror with a screwdriver.
But all she found behind it was a solid wall! As the WikiHow article explains, first surface mirrors are rare but not unheard of. And while it's certainly good news that no one was up to any funny business, that's still a very strange place to hang a mirror. 
Cover photo: Montage: Screenshots/TikTok/stacyceja (2)