Woman gets the world's most passive-aggressive Christmas present from mother-in-law
Internet - This particular Christmas greeting card did not come from the heart.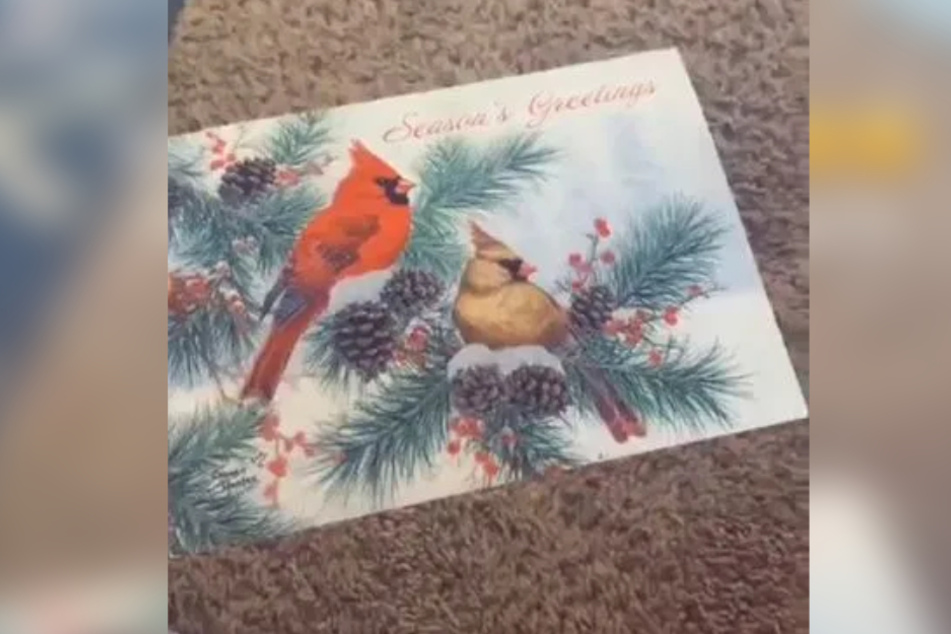 TikTok user sageandwine doesn't have a particularly good relationship with her mother-in-law, as was made painfully clear by the Christmas card she and her husband got from the older woman.
She shared her frustrations with the TikTok community through a clip which shows the world's most passive-aggressive "present."
Captioned "Toxic mother-in-law. Not the first time she's done this," the video starts with a card featuring two northern cardinals perched on a branch, with the words "Season's Greetings" at the top. So far, so innocent.
But the handwritten message has an altogether different tone. It turns out the mother-in-law simply listed off every financial favor she's done the couple over the course of 2020 – exact price tags included. As sageandwine and her husband had lost their jobs during the pandemic, they had gotten some help with the bills, every one of which is specified down to the very last cent in the card.
At the end of all that cold math, the message finishes with a pretty galling "Merry Christmas!"
Merry Christmas: here is your invoice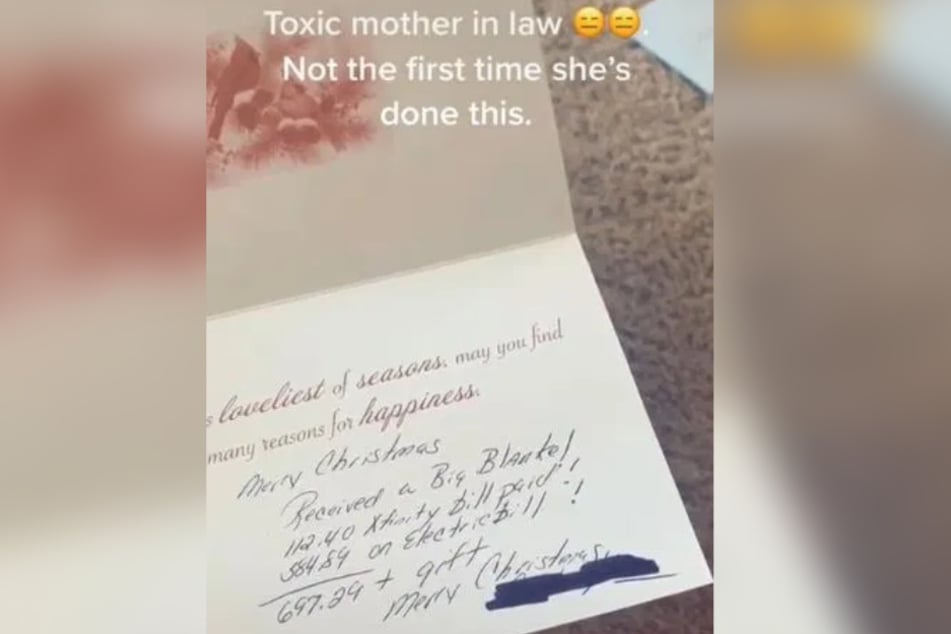 It seems the mother-in-law hasn't missed a single opportunity to remind the pair of her generosity – much to their frustration.
But never fear! The internet came to the rescue with a soothing dose of compassion. She not only received over 120,000 likes, but also a lot of supportive comments. "That's not a Christmas card. That's an invoice," one dismayed user commented.
Another offered her advice: "Don't accept anything from her anymore!"
The video prompted some people to share their own experiences with their mother-in-laws.
For example, one woman recalled her husband's mother telling him "he should put our house we bought half in her name and half in his so when we separate I get none".
There's a good reason for all those mother-in-law clichés after all!
Cover photo: tiktok.com/@sageandwine/