Activists call for end to Rikers Island jail and "90 years of state-sanctioned slavery"
New York, New York – Protesters gathered Monday after the death of yet another detainee on New York's infamous Rikers Island to demand the closure of the jail complex.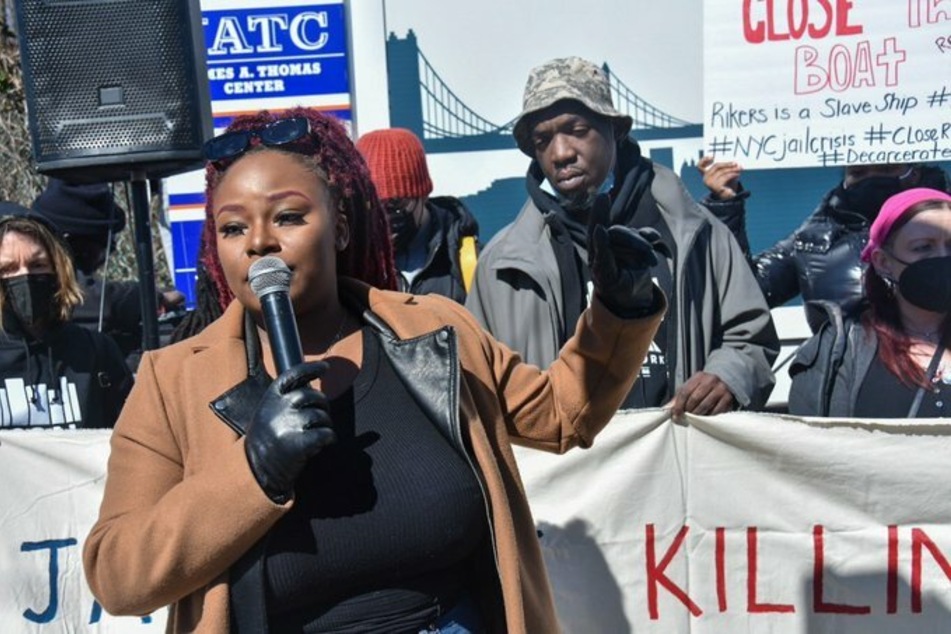 On Sunday, Tarz Youngblood became the first Rikers inmate to die in 2022.
The 38-year-old man had been behind bars since September after being unable to post bail.
Youngblood had not been convicted of a crime. Like fellow detainees, he was still awaiting trial when he died.
The Department of Corrections said they found the man unresponsive in his cell. He was declared dead after being transported to Elmhurst Hospital.
His death sparked another wave of outrage over the inhumane conditions at the facility, with activists on Monday calling for the immediate release of the people still detained there.
They say waiting until 2027, when the jail is slated for closure, is too long when people continue to die behind its walls in a system many claim to be deeply unjust.
"If we're innocent until proven guilty, then tell me why thousands of our brothers and sisters have been packed into cells when they haven't had a trial and they haven't been convicted of a crime?" Olayemi Tolulope Olurin, a public defender at the Legal Aid Society, told the crowd.
"The people behind those walls have not been convicted of a crime," she continued. "They simply do not have the money for bail."
Advocates demand change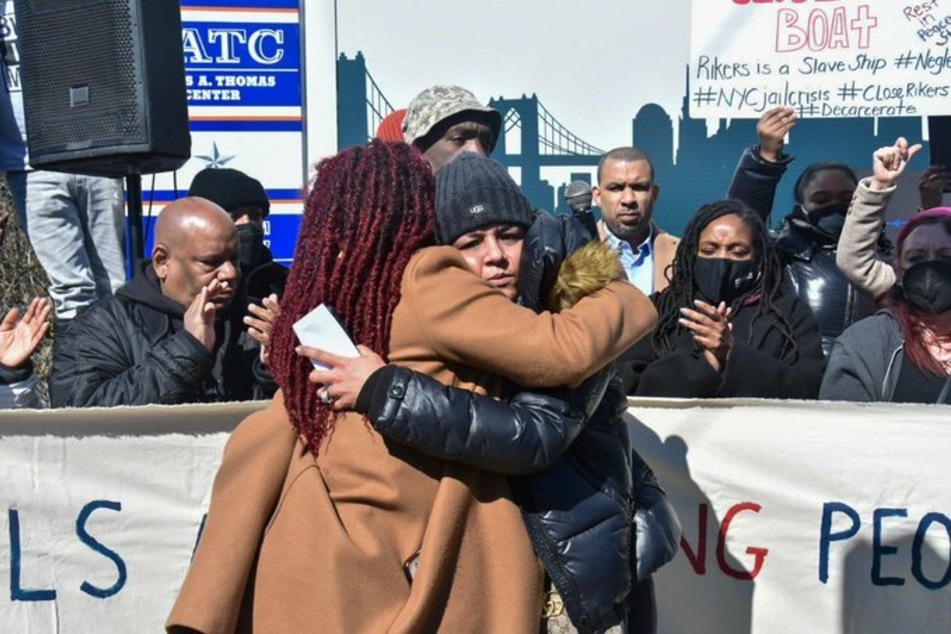 "The structure beyond this bridge only stands as long as we continue to legitimize it," Olurin said.
She called out the massive amount of money that goes into maintaining the jail: "Our city spends $860 million a year on that prison. $860 million spent of your money locking up and torturing Black and brown people. $860 million spent demonizing and breaking the spirit of the very people they give nothing who need their help."
She added that the walls around Rikers and the high security were "not just meant to keep those people trapped inside. It's meant to keep us from looking in."

If everyday people are kept from knowing what is happening at Rikers, they will not fight for change, she said. That ignorance has allowed for "90 years of state-sanctioned slavery" at the complex, which was first opened in 1932.
The mother of Stephen Kadu, the twelfth person to die at Rikers since the start of 2021, then took the mic to make an emotional appeal for decarceration: "Every mother who has a son, who has a son in jail and in the jail system, should be outraged. Any human being should be outraged."
"We don't want words. We don't want thoughts and prayers. We don't want apologies. We don't want promises," Olurin said. "We want action."
"We're here to demand that you decarcerate Rikers Island right now because our freedom should never have a price tag on it," she added.
Cover photo: Olayemi Tolulope Olurin