Climate activists target famous painting The Scream during COP27
Oslo, Norway - Environmental activists in Norway attempted to glue themselves to the frame of the world-famous painting The Scream by artist Edvard Munch as the COP27 UN climate summit marches on.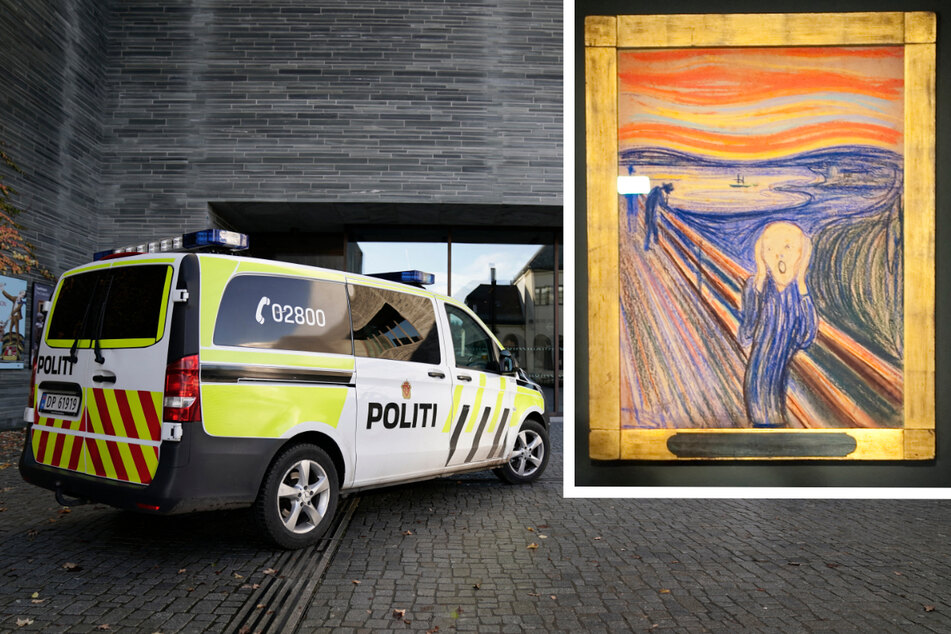 Security guards at the National Museum of Norway in Oslo took three activists into custody after the stunt on Friday morning, two of whom attempted to glue themselves to the work of art, Oslo police said. The other was filming them.
The attempt on The Scream failed, but adhesive residue remained on the painting's glass case, police wrote on Twitter. There is thought to be no damage to the painting.
Video of the incident circulating online shows museum guards holding the two perpetrators, with one yelling, "I scream for people dying" and "I scream when lawmakers ignore science."
According to police, the three women were arrested and hail from Finland, Denmark, and Germany. The room in the museum was quickly emptied and closed off, while the rest of the galleries remained open.
Climate activists from the Norwegian organization Stopp oljeletinga - or Stop Oil Exploration - claimed responsibility for the act, saying they "wanted to pressure lawmakers into stopping oil exploration."
In a statement, the group demanded an immediate halt to all licenses for the exploration and development of new oil and gas deposits on the Norwegian continental shelf. Norway is one of the world's largest oil and gas producers.
"The glue didn't stick this time. But we won't give in until the government meet our demands," the group tweeted after the event on Friday. "Oil exploration destroys the futures of everyone and everything we love."
Climate activists have repeatedly targeted famous paintings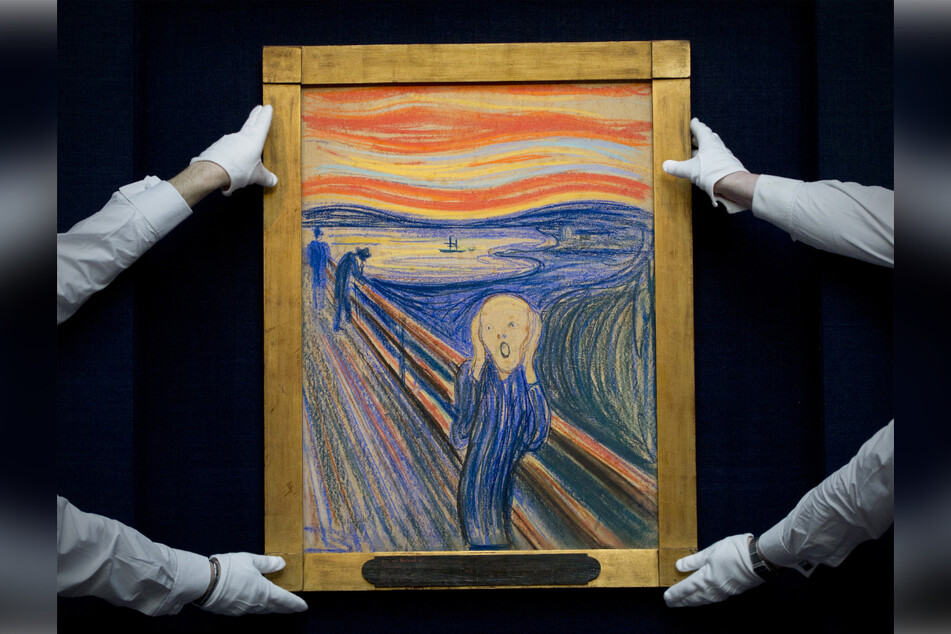 The Scream is considered the most famous motif by Norwegian artist Munch. It is said to be one of the most expensive paintings ever sold, at one time raking in a record $119.9 million at auction.
The targeted version of it was created in 1893 now hangs in the National Museum, and three other interpretations of it are housed in the Munch Museum, also located in Oslo.
In recent weeks, activists have attacked various famous paintings in galleries across England and Europe to draw attention to the climate and environmental crisis.
In London's National Gallery, Sunflowers by Vincent van Gogh was pelted with tomato soup in mid-October, as activists from the group Just Stop Oil glued themselves next to it.
Activists who targeted Johannes Vermeer's Girl with a Pearl Earring in a Dutch museum last month were reportedly sentenced to two months in prison.
More have smeared cake on works by Leonardo da Vinci and thrown mashed potatoes at art by Claude Monet.
Almost all the paintings were covered by protective glass and largely undamaged.
The Scream's attack comes as the COP27 UN climate conference is taking place in Egypt, where President Biden made an appearance on Friday and protestors sounded the alarm on governments' use of fossil fuels.
Cover photo: Collage: STEPHEN CHERNIN & STIAN LYSBERG SOLUM / NTB / AFP