Biden addresses COP27 climate summit, pledging US leadership to avoid "climate hell"
Sharm el-Sheikh, Egypt - President Joe Biden made a short appearance on Friday at COP27, the major UN climate conference in Egypt's resort of Sharm el-Sheikh.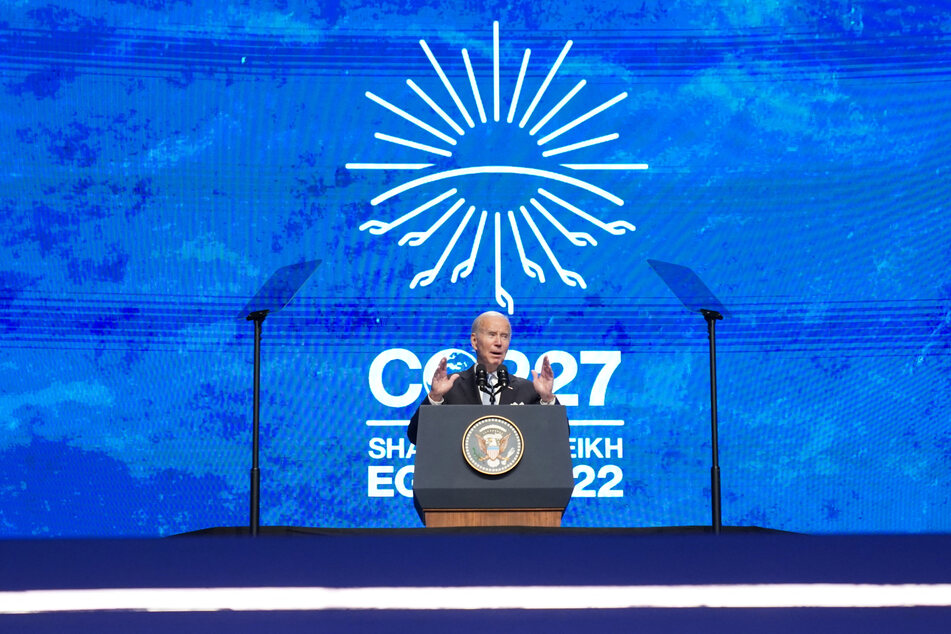 The stopover came days after dozens of world leaders gathered in the Red Sea resort for a summit parallel to the summit.

"We see our mission to avert climate catastrophe and seize a new clean energy economy not only as an imperative to our present and future, but to the eyes of history," Biden said in his speech.
Cataloging the natural disasters that have ravaged the earth over the past years, the president celebrated the US' return to leadership in the international community's efforts to avoid "climate hell," even offering an apology for its actions during the Donald Trump's stint as commander-in-chief.
As expected, Biden made the recently-passed Inflation Reduction Act the centerpiece of his address. He said his administration's major piece of legislation would "turbocharge" clean energy progress all over the world and make it possible for the US to meet its Paris Agreements target of reducing emissions to 50-52% below 2005 levels by 2030.
Significantly, Biden also announced more than $150 million in funding to support so-called "adaptation efforts" in African countries, such as early warning systems and food security programs. There's also a strengthened approach to methane reduction and a slowdown of deforestation.
Controversially, Egypt – one of the world's most brutal dictatorships – was showered with grants and funds to help its green transition. What's more, the address was briefly interrupted by a person howling and whooping in the hall.

Biden finished on a high note: "A planet preserved, a more equitable, prosperous world for our children, that is why we are here, that is what we are working towards. I'm confident we can do it"
COP27 presented with "Breakthrough Agenda"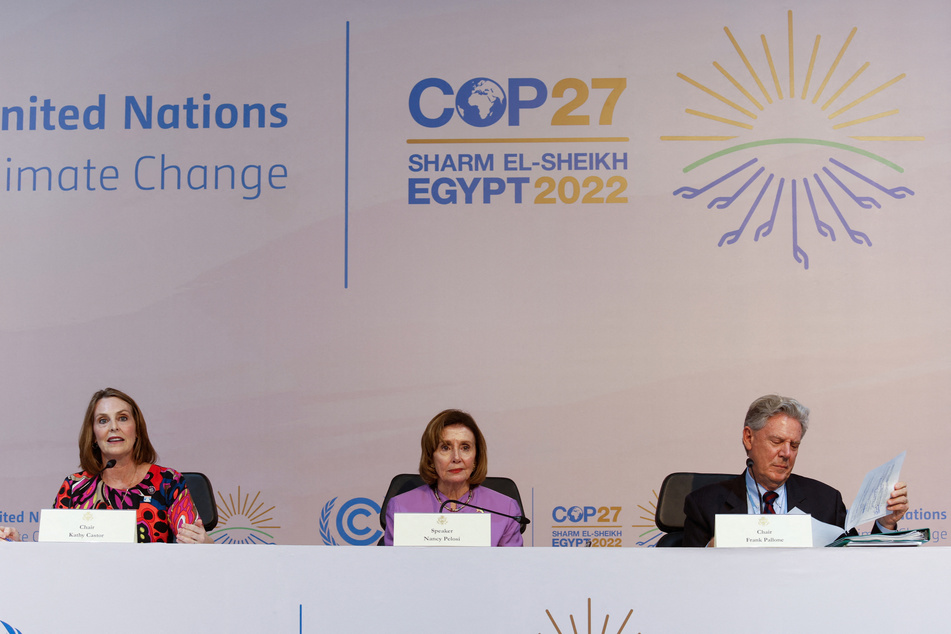 Representatives from around 200 countries are grappling at the COP27 conference with how global warming can still be contained and how climate damage can be financed.
The two weeks of meetings are taking place amid multiple crises, including food and energy shortages and rising inflation in economies across the world, made worse by Russia's invasion of Ukraine.
China and the US are among the globe's top emitters.
"Major economies must make major emissions progress. That is what the decisive decade demands whether the US, China, or anybody else," Zaidi said.
The COP27 conference has been touted as an event of action with increasing calls for governments to fulfil their previous pledges to address global warming.

Several countries responsible for more than half of the global gross domestic product launched a 12-month action plan on Friday to make clean technologies cheaper and more accessible.
Dubbed the "Breakthrough Agenda," the plan was unveiled on the COP27 sidelines by an alliance including the Group of Seven economic powers, the European Commission, India, and Egypt, among others.
The aim is to accelerate decarbonization of sectors of power generation, road transport, steel, hydrogen, and agriculture.
The issue of loss and damage – consequences of the climate crisis that are hitting those least responsible for it the hardest – is a major sticking point at this year's meeting, as it has been for years.
Cover photo: REUTERS