Mona Lisa painting gets caked by man disguised as old lady
Paris, France - Visitors to the world-famous Louvre Museum on Sunday were treated to the bizarre spectacle of Leonardo da Vinci's Mona Lisa getting smeared with cake by a man dressed up as an old woman, who was apparently staging a climate protest.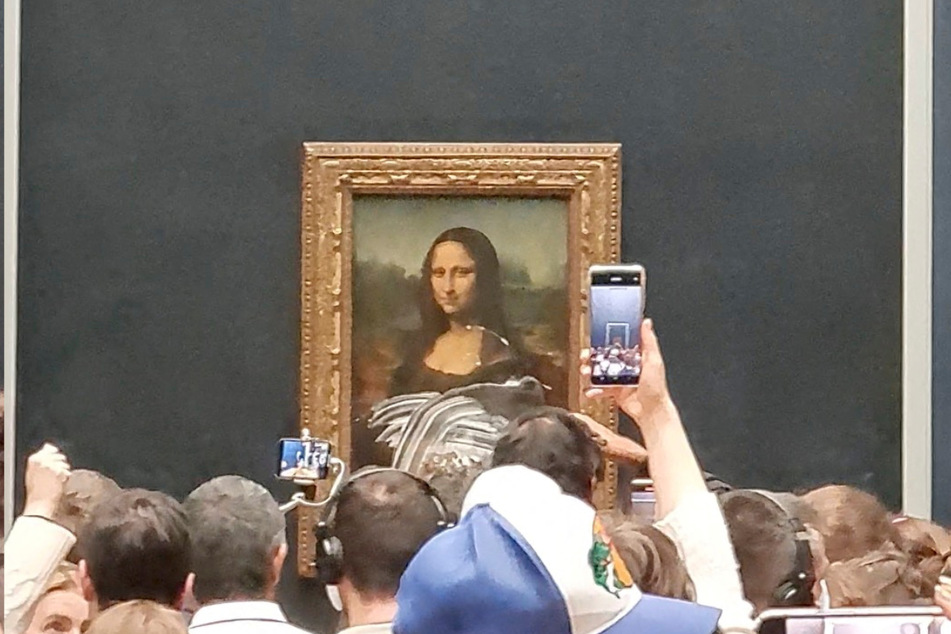 "Think of the Earth," said the man who caked the Mona Lisa, as guards escorted him away on Sunday.
Per the Associated Press, he continued: "There are people who are destroying the Earth. Think about it. Artists tell you: think of the Earth. That's why I did this."
Videos and photos of the cake-stained painting were all over social media Monday morning.
A viral video on Twitter shows a security guard cleaning off the classic work as museum visitors film. In the background, someone shouts: "No way!"
Other videos from the confection calamity show a young man in a black wig with lipstick pulled leaving the scene escorted by security. The climate activist reportedly arrived in a wheelchair before he gave the famous peace a new look with cream. The man, who had not been identified, according to the Associated Press, was seen throwing roses at the Museum on Sunday.
The famous Renaissance painting from Leonardo Da Vinci is however unharmed, thanks to its protective glass.
The Mona Lisa has been targeted before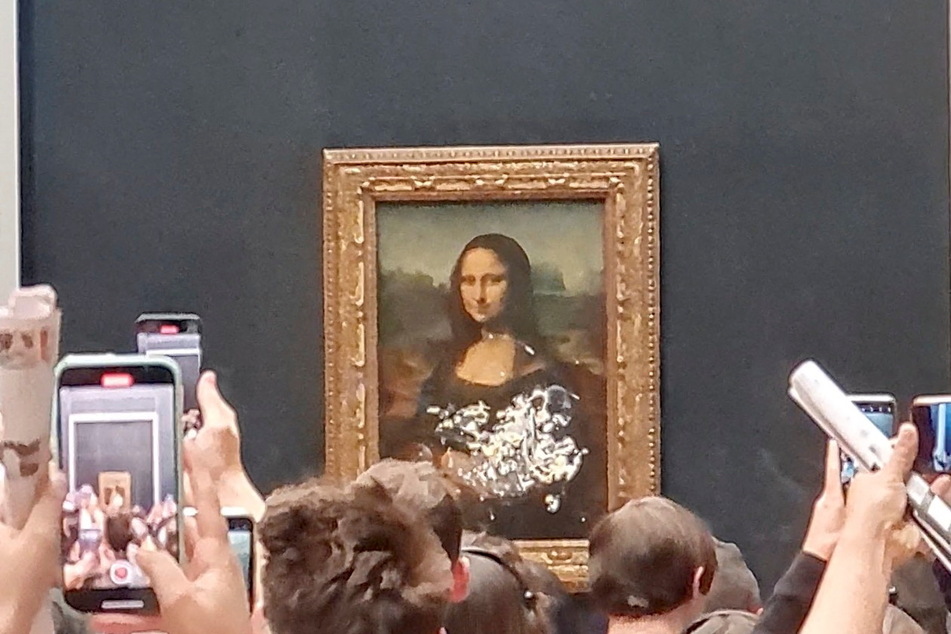 Thankfully, there was no permanent damage done, as the painting has been behind glass since an acid attack in the 1950s. This glass has protected the masterpiece more than once.
In 1976, while on display at the Tokyo National Museum, a woman sprayed it with red paint to protest the museum's policy that prohibited disabled people from coming to see the painting. The Sarasota Herald reported the museum feared that their presence would disrupt the flow of the crowds.
There was also an incident in 2009, when a Russian woman, who was upset that she hadn't been granted French citizenship, threw a ceramic cup at the painting.
Cover photo: reuters/TWITTER/@KLEVISL007