Met Gala 2022: Condé Nast Union demands recognition for sweat behind the glitz
New York, New York - Each year, Hollywood's hottest stars seek to outdo each other with the most stunning fashion at New York City's Met Gala, but all is not glitz and glamour for the workers who toil away to make the event possible.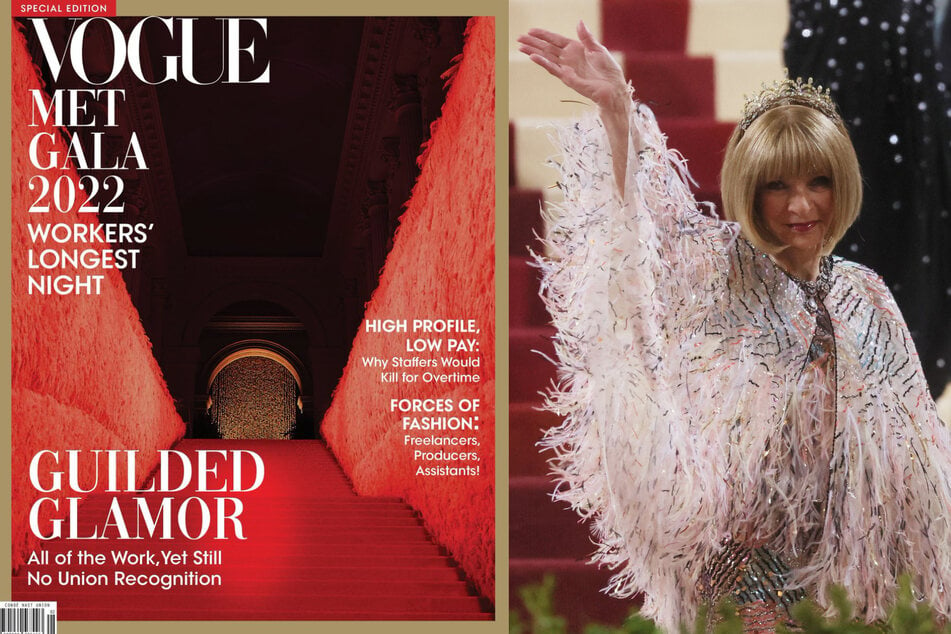 Celebrities walked the red carpet with the dress code "Gilded glamour, white-tie," harkening back to the Gilded Age – a time of industrial expansion and extreme wealth inequality in America.
The theme has been slammed as tone-deaf, especially as Condé Nast, the media company that owns Vogue, still refuses to recognize its workers' union.
First announced in March, the union is composed of full-time and part-time editorial, video, and production workers at various Condé publications, including Glamour, GQ, Teen Vogue, Vanity Fair, and Vogue.
"The Met Gala's sparkle comes from our sweat. Without us, the Met Gala simply could not happen. But Condé takes our labor for granted, forcing us to accept low pay, long hours, and unpaid overtime all for the benefit of 'prestige,'" more than 350 staffers wrote in a press release on Monday.
They added that Condé's revenues came in at more than $2 billion last year, yet workers are still struggling to get by on insufficient salaries. They have also called out Condé Nast for lack of diversity and equity and inadequate opportunities for career development.
"We deserve adequate pay and benefits now that let us survive in New York, recognition for our work, and a real say in the future of Condé," they wrote. "We deserve recognition of our union."
The union even created their own fake Vogue cover ahead of the gala, including the lines "Worker's Longest Night" and "High Profile, Low Pay: Why Staffers Would Kill for Overtime."

Cover photo: Collage: Screenshot/Twitter/condeunion & REUTERS