Minneapolis educators end historic strike with big victory
Minneapolis, Minnesota – Minneapolis educators on Sunday voted to ratify a new contract agreement with their school district, ending their historic three-week strike!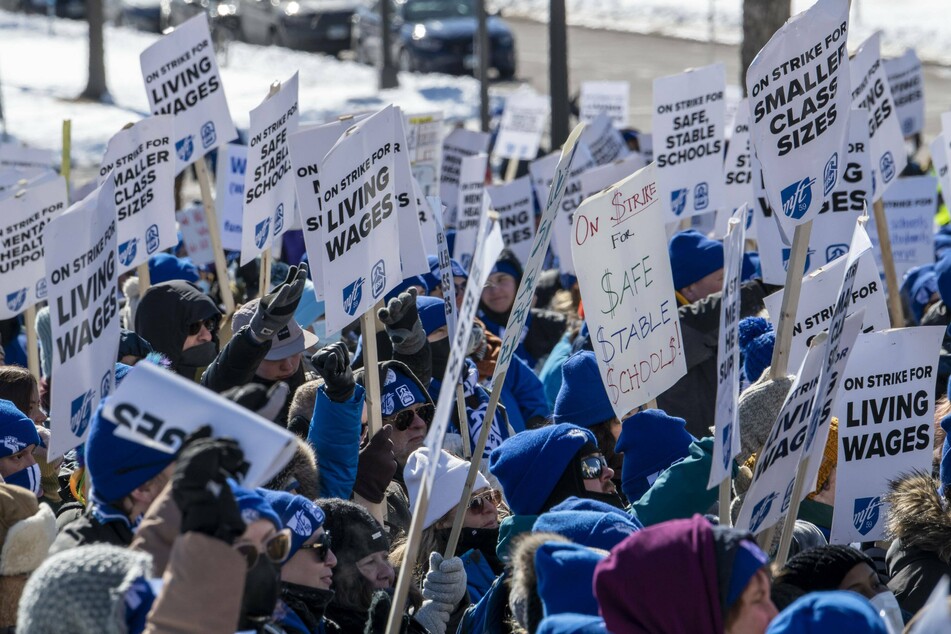 The Minneapolis Federation of Teachers (MFT) and Minneapolis Public Schools (MPS) reached a tentative contract agreement on Friday.
Two days later, union members from both the teachers and education support professionals chapters voted in favor of ratification.
"We will return to our schools on Monday more united with our students, our communities, and each other," said MFT teachers' chapter president Greta Callahan, according to CBS. "That said, it is unacceptable that our district leaders kept students out of school for 14 days in order to add some of these critical supports for our students."
The new contract, which is valid through the end of the 2022-2023 school year, includes many of the demands educators were striking for, including higher wages, smaller class sizes, more mental health supports, and better protections for educators of color.
Wage increases for education support professionals, in particular, were another big win, as many currently have a starting salary of just $24,000 per year. The new contract includes raises of at least $2 an hour, plus retroactive pay from November 1, 2021.
Classes are set to resume this week with the conclusion of the successful strike.
"Nothing is more important to the MPS community right now than returning our students to their classrooms. We are pleased to confirm Tuesday, March 29 for their return," said MPS Superintendent Ed Graff.
To make up for 14 days of missed classes, school will be in session until June 24, and classes will run 42 minutes longer each day after spring break.
Cover photo: IMAGO / UIG