Fighting back: More than 8,000 nurses in California go on strike
San Francisco, California - More than 8,000 nurses at Sutter Health facilities across Northern California launched a one-day strike on Monday as the company continues to ignore staffing and safety issues raised by its employees.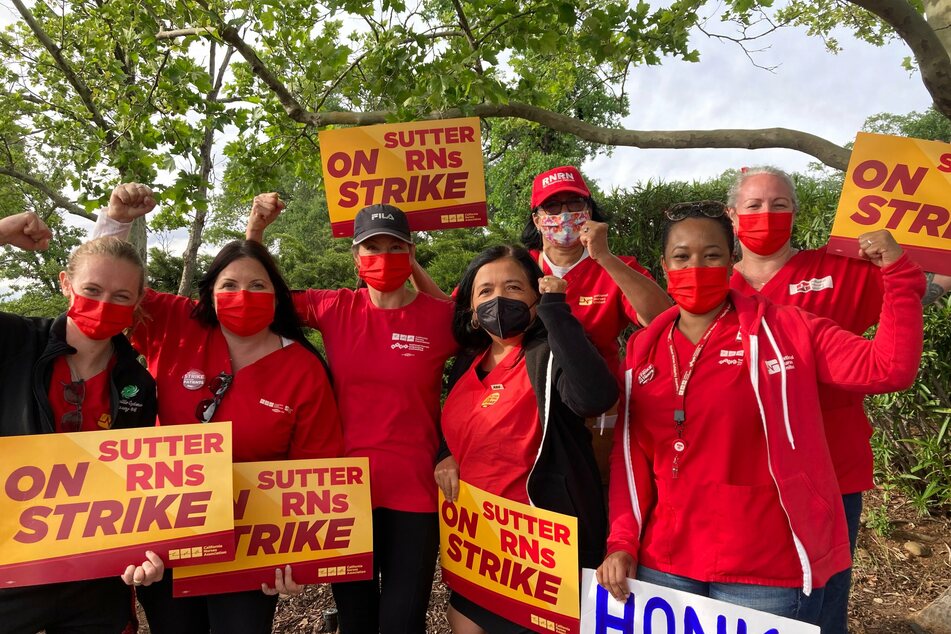 According to a California Nurses Association (CNA) press release, workers voted to authorize the strike in March after Sutter Health refused to respond to their health and safety concerns.
Nurses have been in contract negotiations with the company since June 2021 – but it hasn't done any good.

Specifically, nurses have been calling for safe staffing levels and greater investment in personal protective equipment (PPE) stockpiles to allow them to better ensure their own as well as their patients' safety.
With insufficient staffing levels, nurses warn that patients often experience increased delays in receiving the care they require.
The need for more trained workers and safety equipment in health centers has become even more acute since the onset of the Covid-19 pandemic.
"We are striking because Sutter is not transparent about the stockpile of PPE supplies and contact tracing," said Renee Waters, an intensive care RN, ahead of the strike. "They resist having nurses directly involved in planning and implementation of policies that affect all of us during a pandemic."
She continued, "A fair contract is needed to retain experienced nurses, have sufficient staffing and training, and ensure we have the resources we need to provide safe and effective care for our patients. Nurses are fighting back against Sutter putting profits before patients and health care workers."
The CNA and the Caregivers and Healthcare Employees Union said Sutter Health had advance warning of the strike. Replacement workers were reportedly brought in to cover the nursing duties.
That didn't stop union nurses from showing up in full force to fight for themselves and their patients amid the ongoing pandemic.
Cover photo: Screenshot/Twitter/NNUBonnie