Nobel Peace Prize awarded to human rights activists from Russia, Ukraine, and Belarus
Oslo, Norway - Human rights activists from Russia, Ukraine, and Belarus were called "champions of peace" on Saturday as they took possession of this year's Nobel Peace Prize in Oslo.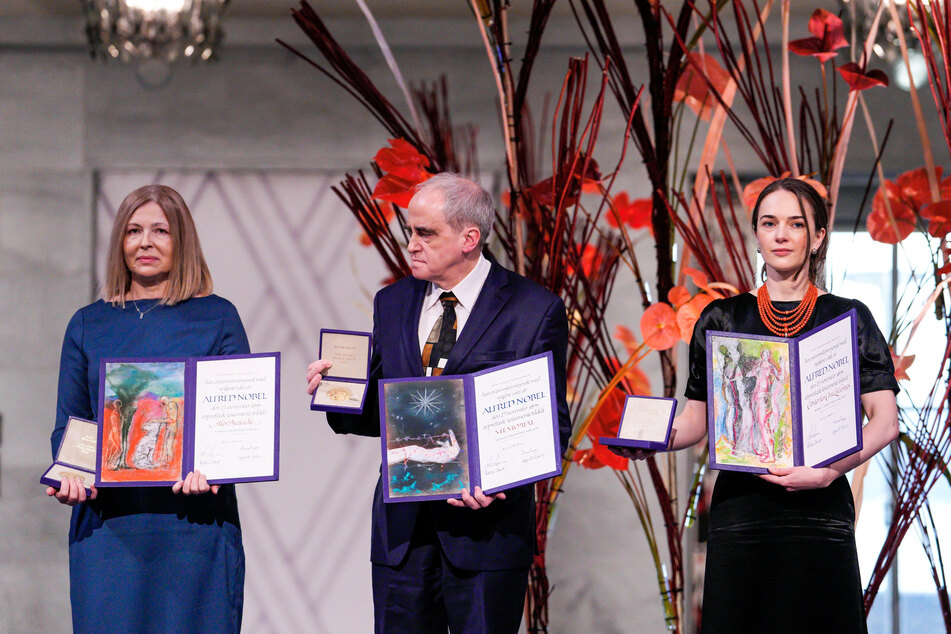 The now-banned Russian human rights organization Memorial; the Center for Civil Liberties (CCL) from Kyiv; and imprisoned Belarusian human rights lawyer Ales Bialiatski, head of the human rights organization Viasna, were honored with the world's most important political award. They had been announced as prize winners in October.

This year's choice of award recipients has been seen as a denunciation of the actions of Russian President Vladimir Putin and Belarusian President Alexander Lukashenko.
CCL chairperson Oleksandra Romantsova and Memorial leader Yan Rachinsky were able to personally receive the medals and diplomas in the town hall of Olso. Bialiatski, who has been in prison for a year and a half, was represented by his wife, Natalia Pinchuk.
The winners were honored for their many years of work criticizing those in power and defending essential civil rights. The groups went to great lengths to document war crimes, human rights abuses and abuses of power, the prize jury said.
"Together, they demonstrate the significance of civil society for peace and democracy," Norwegian Nobel Committee chairperson Berit Reiss-Andersen said.
Natalia Pinchuk and Oleksandra Romantsova share remarks after accepting awards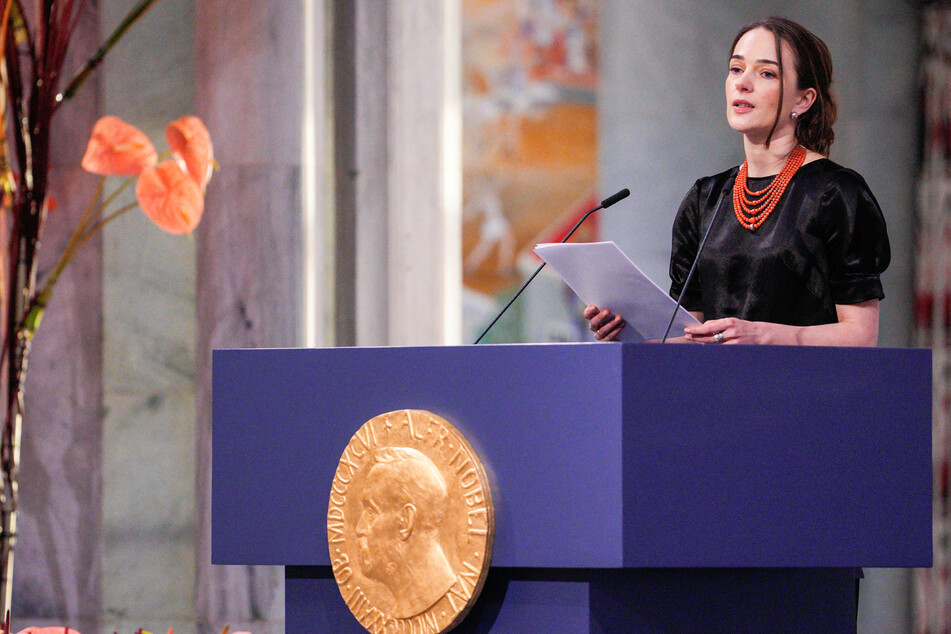 Referring to her incarcerated husband, Pinchuk said, "Ales and we all recognize how important and risky it is to fulfill the mission of human rights defenders, especially in the tragic time of Russian aggression against Ukraine."
Pinchuk said thousands of Belarusians are being oppressed and unjustly imprisoned, while hundreds of thousands are being forced to flee in order to live in a democratic state.
"In my homeland, the entirety of Belarus is in a prison," she said on behalf of her husband, adding that the award gives all Belarusians hope that they can count on the solidarity of the democratic world.
Romansova, the Ukrainian Center for Civil Liberties leader, declared in her speech that, "Peace, progress and human rights are inextricably linked."
A state that kills journalists, imprisons activists and breaks up peaceful demonstrations is a threat to peace around the world, Romansova said.
"People of Ukraine want peace more than anyone else in the world. But peace cannot be reached by a country under attack laying down its arms," Romansova said, referring to the bloody Russian invasion of her country. "This would not be peace, but occupation."
Yan Rachinsky says borders can't stand between everyday people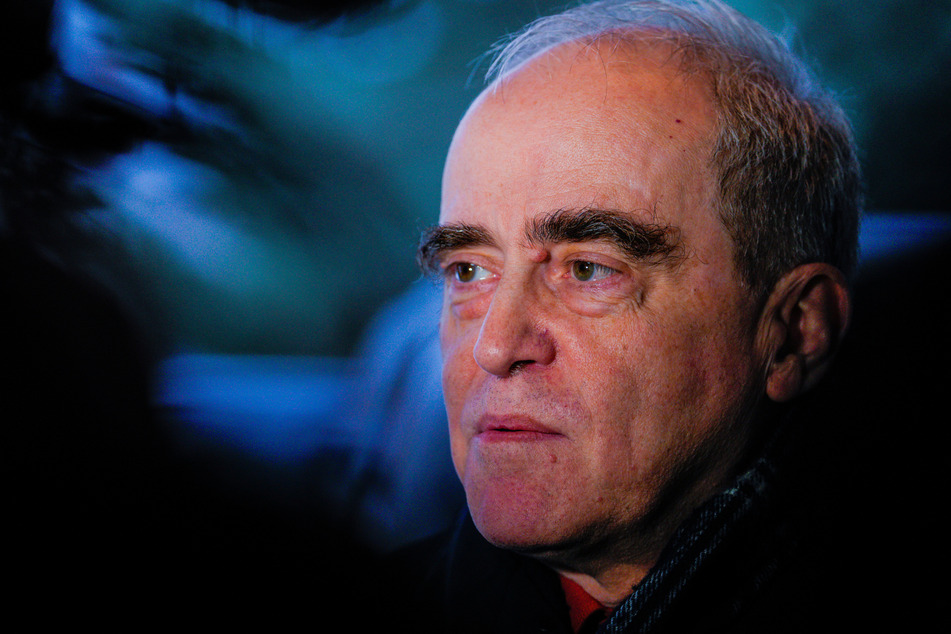 Rachinsky, the Russian leader of Memorial, said the award has great symbolic meaning for the group: "It underlines that state borders cannot and should not divide civil society."
He also wondered, however, whether Memorial really deserved the award in light of Russian's invasion of Ukraine.
"Modesty aside, we have done a lot and accomplished more than a little," Rachinsky said. "But did our work prevent the catastrophe of February 24?"
Memorial, an internationally recognized group, was ordered dissolved last year on the orders of Russian authorities, for allegedly breaking the law by refusing to carry the Kremlin-mandated title of "foreign agent."
During Rachinsky's speech, Norwegian Crown Princess Mette-Marit was close to tears.
The prizes go back to the inventor of dynamite, Alfred Nobel (1833-1896). The awards are formally presented on the anniversary of his death, December 10.
The Nobel Peace Prize is presented in Oslo, while all other Nobel prizes are presented in Stockholm. This year, the award is endowed with 10 million Swedish crowns (around $969,000).
Cover photo: REUTERS