"Pick up the pen, Joe!" Activists in DC march for Biden to cancel student debt
Washington DC - Activists gathered in front of the US Department of Education building in Washington DC on Monday to protest federal student loan debt.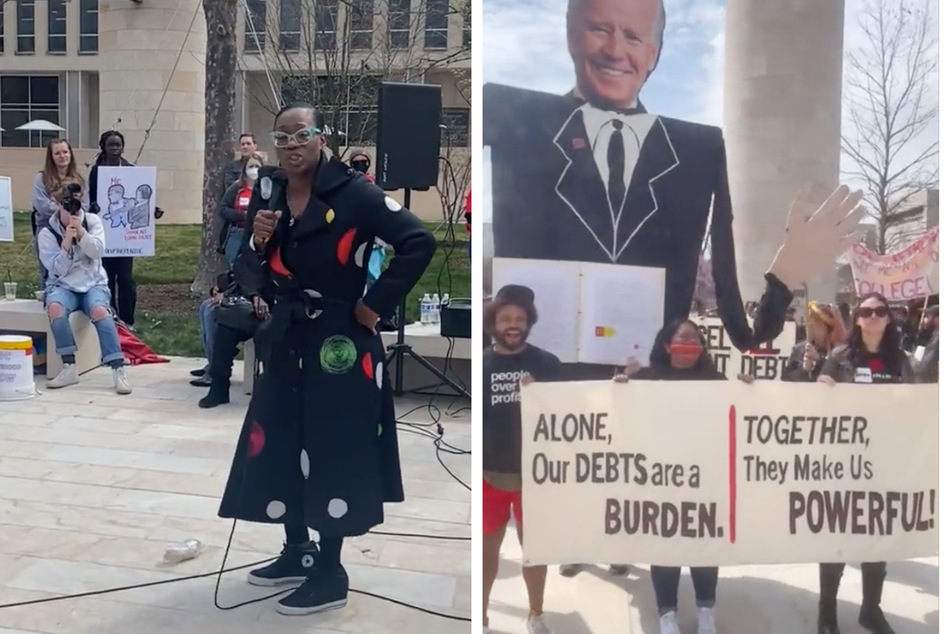 The rally, called Pick up the Pen, Joe!, was organized by a group called the Debt Collective, and pushed the idea that President Joe Biden should use an executive order to eliminate all federal student loan debt across the country.
The event had music, marches, and guest speakers, many of whom shared their personal stories about dealing with growing debt gained while pursuing their education.
Former Ohio state senator and congressional hopeful Nina Turner also made an appearance, giving a charged speech for the crowd.
"Education is the foundation to our democracy, but many people in this country face insurmountable barriers to bettering their lives," Turner said.
As of March 2020, loan repayments have been paused, as a result of the CARES act passed in response to the Covid-19 pandemic. The pause has been extended twice and is set to expire again on May 1.
It is unclear whether Biden will extend the pause again or if he intends to fulfill his campaign pledge to "forgive a minimum of $10,000/person of federal student loans."
As May 1 quickly approaches, pressure is growing on the Biden administration to handle this issue once and for all.
Cover photo: Collage: Screenshots / Twitter / @Strikedebt