Starbucks workers in New York, Texas, Wisconsin, and Virginia celebrate union wins
New York, New York - Several cities celebrated big Starbucks union wins on Thursday!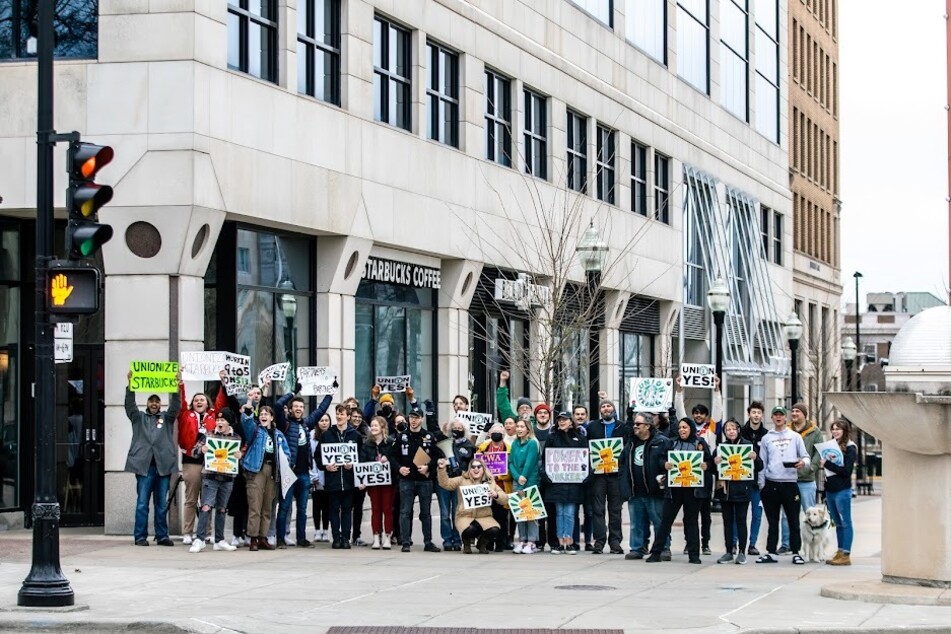 The National Labor Relations Board oversaw Starbucks union elections in New York, Texas, Wisconsin, and Virginia on Thursday.
The 31st Street and Ditmars Blvd location in NYC won their union 7-4. They became the second store in Queen's and the sixth in the Big Apple to unionize.
"Today is a testament to the power of the working class. Organized and unified, workers run the world and we hope our victory inspires other workers to organize for their interests as a class," baristas at the store wrote on Twitter.
Elsewhere, the Rayzor Ranch store in Denton, Texas, voted 17-5 to unionize. With nine challenged ballots, it was unclear whether workers would get enough "yes" votes to win outright on Thursday, but they pulled through with an impressive victory.
With a 15-1 vote, the Capitol Square location in Madison, Wisconsin, decided overwhelmingly to form a union.
"I'm elated to win such an overwhelming victory for us by the Capitol but I'm not surprised. I've seen what we can do on a farmer's market peak, bandig together is something we do daily. I was proud to call us partners before, I'm even prouder to call us a union today," a local organizer said, according to the Workers United Chicago and Midwest Regional Joint Board.
Richmond, Virginia, also got two more unions. The Ashe Boulevard location won their election 8-7, while the Carytown store pulled through with a unanimous 5-0 victory. There are now 13 unionized stores in the state.
Starbucks Workers United is on a roll, and it doesn't look like they are slowing down anytime soon!
Cover photo: Screenshot/Twitter/Workers United - CMRJB