Starbucks Workers United wins big in Colorado and Virginia!
Denver, Colorado - Starbucks workers in Colorado and Virginia won even more unionized stores on Thursday!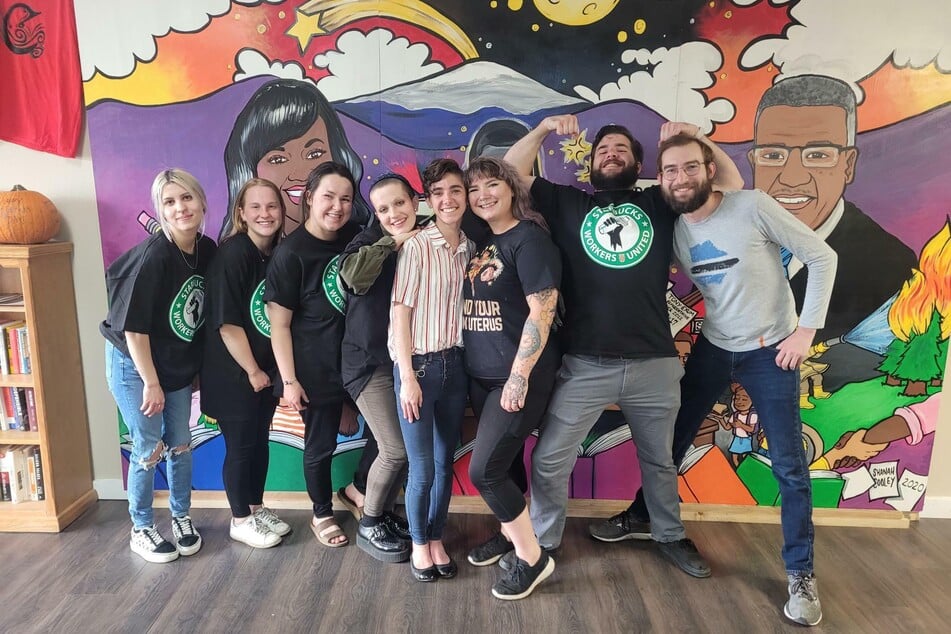 In addition to a big win in Waban, Massachusetts, four more Starbucks stores had their union election ballot counts on Thursday, overseen by the National Labor Relations Board.
Each store needed at least 50% of their vote plus one to win.
The 16th Street Wall and Tremont location in Denver, Colorado, won their election 4-1.
The Holly and Leetsdale store in Denver followed up with a 9-1 win.
Elsewhere in the state, the S. Nevada and Brookside store in Colorado Springs brought home a unanimous 13-0 victory.
There was a slight hiccup at the Academy and Flintridge location, also in Colorado Springs. Workers had a 10-10 tie vote, but with two challenged ballots, an official outcome is still to be determined. That means pro-union workers still have a chance to come away with a win once those challenges are reviewed.
There are now five unionized Starbucks in Colorado with Thursday's wins.
Meanwhile, the Oyster Point store in Newport News, Virginia, voted 11-7 to unionize. Their win made nine union victories in the state so far.
There are now more than 80 Starbucks unions across the country.
Cover photo: Screenshot/Twitter/CMRJB