Starbucks workers win first unionized store in North Carolina
Boone, North Carolina - Starbucks Workers United pulled off another big victory in North Carolina on Saturday, winning the first unionized store in the state.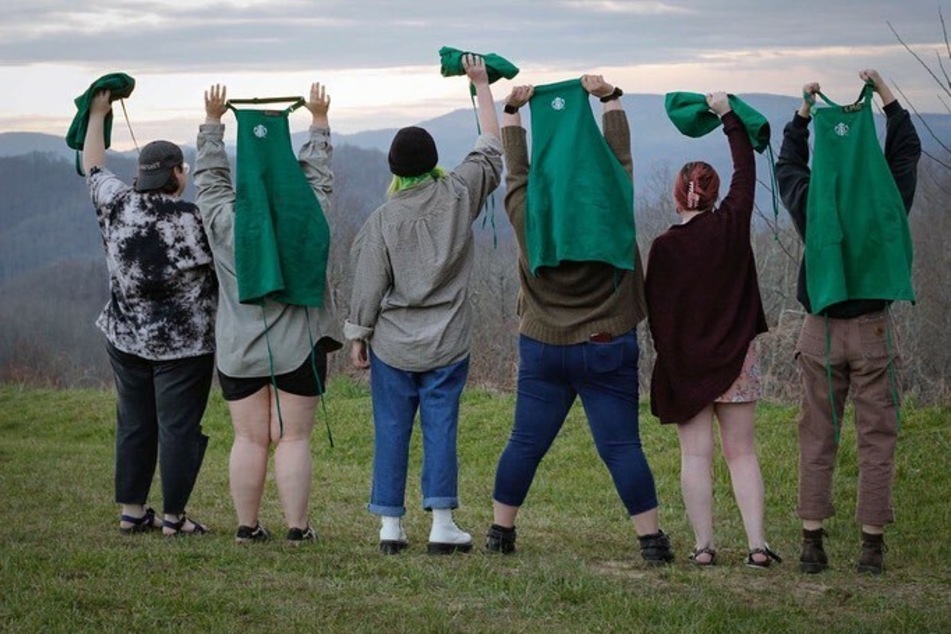 The National Labor Relations Board tallied votes for a Starbucks store in Boone, North Carolina, on Saturday.
Workers needed to win at least 50% of their vote plus one in order to unionize.
The location at Pride Drive and Blowing Rock Road, which first filed its petition for a union election on April 4, did that and more.
"Today we are elated to announce that with a vote of 33-2, Pride Drive and Blowing Rock Road is now the location of the first certified Starbucks union in the state of North Carolina," organizers said in a statement after the ballot count.
"To our Boone community – your displays of solidarity, your supportive words, your belief in us, and your willingness to stand with us has done more for our team and for this movement than we can convey," they continued.
"As of today, we are contributing to a much larger movement and we are thrilled to play a part in such an important time in history."
North Carolina is now the 17th state to get a unionized Starbucks.
Cover photo: Screenshot/Facebook/SBWorkersUnited