Starbucks workers win first unionized stores in California!
Santa Cruz, California - Starbucks workers in California won the first unionized stores in their state on Wednesday.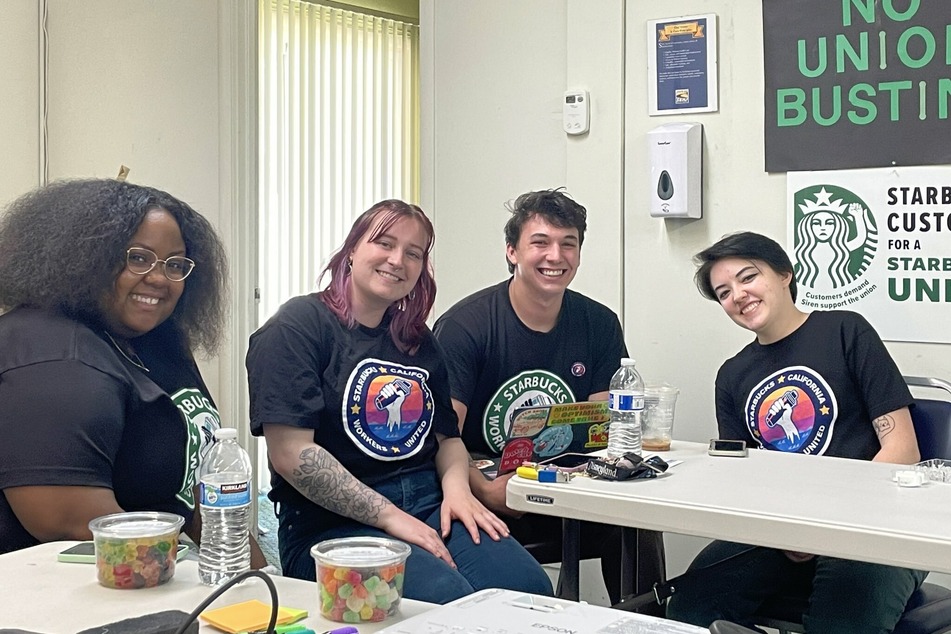 The National Labor Relations Board oversaw several Starbucks union ballot counts on Wednesday, including the first in the state of California.

Each store had to receive at least 50% of their vote plus one in order to win.
The Mission and Dufour location in Santa Cruz was up first. Workers voted 15-2 in favor of unionizing, with no challenged ballots.
Next up was the Ocean and Water store, also in Santa Cruz, which voted 13-1 to unionize. Again, there were no challenged ballots.
With their landslide victories, the two stores have become the first in California to unionize, but organizers hope they won't be the last.
A store in Long Beach and another in Lakewood hope to follow in Santa Cruz's footsteps on Friday as they have their votes counted.
Cover photo: Screenshot/Twitter/WorkersUnitedWS