Starbucks workers win their 100th unionized store!
Seattle, Washington - Just five months after their first election win, the Starbucks Workers United movement has secured their 100th union victory!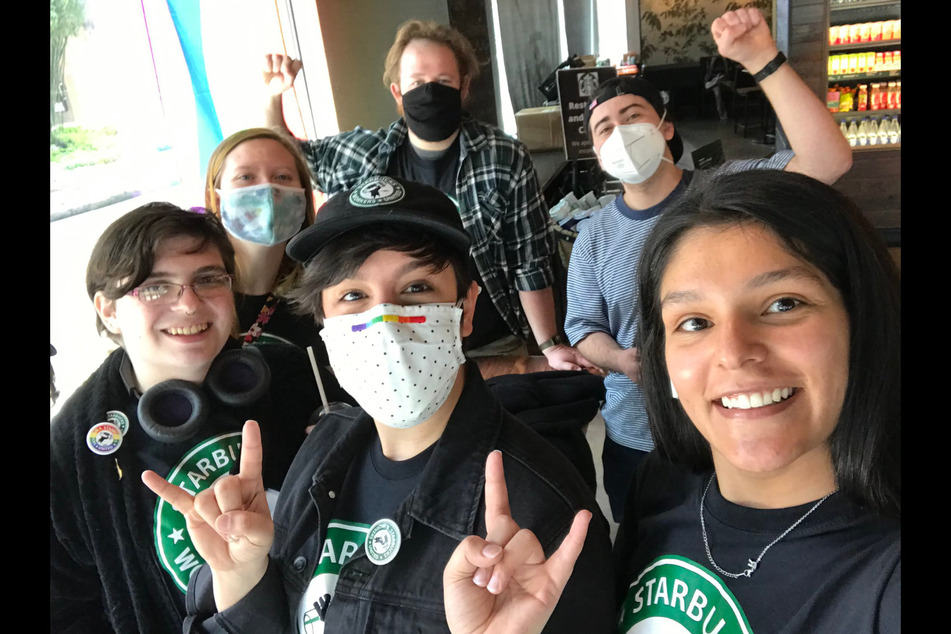 The National Labor Relations Board oversaw Starbucks union election ballot counts in Washington and Tennessee on Friday.
Each store needed at least 50% of its vote plus one to unionize.
The aptly named 505 Union Station store in Starbucks' hometown of Seattle kicked things off with a 6-3 win.
Next up was the 2344 Eastlake location, also in Seattle, which had a unanimous 13-0 victory. The win was extra sweet after Starbucks fired a 17-year worker and union leader at the store named Lindsey Price.
With the positive result, Eastlake became the 100th unionized Starbucks in the country – an astonishing feat since Buffalo workers won the company's first US union last December.
Chloe Bennet, a local barista, said in a Starbucks Workers United press release, "I am so proud of every single one of my coworkers. Today happened because of the strength they had to stand up for one another. They are the nicest and most passionate people and they are amazing at their job. I'm so excited to work towards a future where they are taken seriously, listened to and valued for the amazing things they do at work everyday."
Fellow barista Elizabeth Hall said, "Once we started to unionize it really became clear why we needed to. I wanted to unionize because our safety concerns were not being met but when we started to advocate for ourselves we were only met with aggression and intimidation."
"The most encouraging part of this process is that, despite the terrible treatment and union-busting methodologies, we as a store have stood together in solidarity and truly become partners in this work," a third barista named Brenna Nendel added.
Movement accelerating despite a few setbacks
There was some less fortunate news on Friday out of Tennessee, where the Fortress and John Rice store in Murfreesboro voted 16-12 against unionizing.
But with more than 150 more stores in 37 states holding union elections in the coming months, the Starbucks unionization movement only seems to be going up from here.
Starbucks Workers United currently has unionized stores across 25 states.
Cover photo: Screenshot/Twitter/SeattleSBWU