Two Starbucks stores in Maryland and New Jersey vote to unionize!
Baltimore, Maryland - Two more cities got their first unionized Starbucks stores on Monday!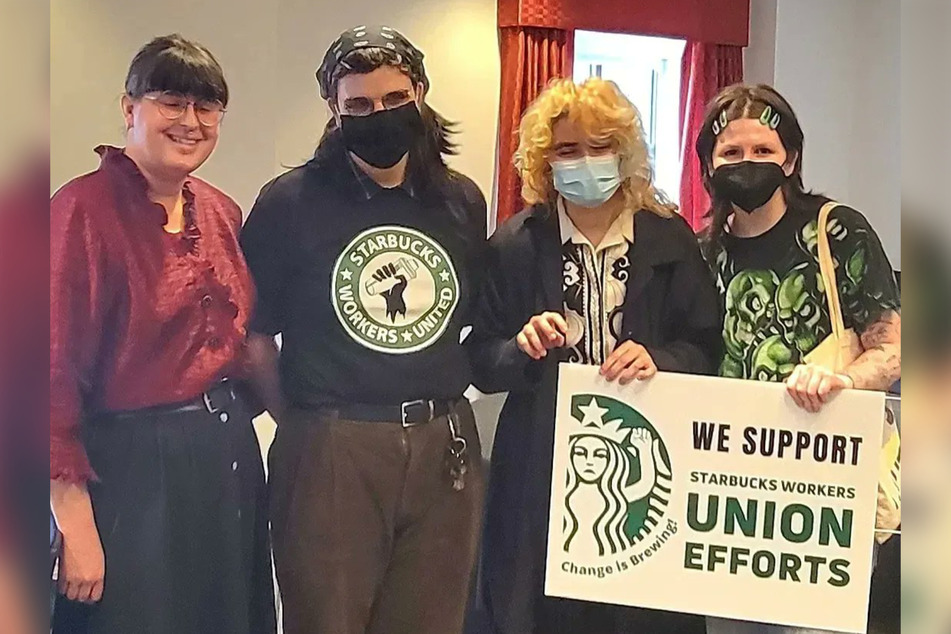 Starbucks workers in Baltimore, Maryland, and Pennington, New Jersey, started the week by winning the first unionized Starbucks locations in their respective states.
The Hopewell store in Pennington voted 15-0 in favor of unionizing.
The North Charles St. location in Baltimore won 14-0.
With the two unanimous victories, there are now 31 unionized Starbucks in 12 states.
The wins came one day after Senator Bernie Sanders traveled to Richmond, Virginia, to show support for Starbucks' workers' organizing efforts at their Unity Fest.
Sanders called out the coffee chain's billionaire CEO Howard Schultz for his blatant union-busting efforts and praised workers for standing up to corporate greed.
"What these guys, whether it's Jeff Bezos of Amazon or Schultz of Starbucks, what they are worried about it's not just the money," the Vermont senator said. "They are worried that all over this country because of your efforts, people are going to stand up and say enough is enough."
New Jersey Governor Phil Murphy also had a special message for workers in Pennington: "Congrats to @SBWUNJ employees in Hopewell on unanimously voting yes to become the first unionized Starbucks store in NJ," he tweeted. "@Starbucks should immediately recognize the union and enter into contract negotiations. Every worker has the right to be represented in the workplace."
After successfully unionizing, workers at the stores will turn their attention toward fighting for a fair contract with better wages and accessible benefits.
Cover photo: Screenshot/Twitter/WorkersUnitedMA