US House votes on allowing congressional staffers to form a union
Washington DC - The US House on Tuesday night voted 217-202 to allow congressional staffers to form a union.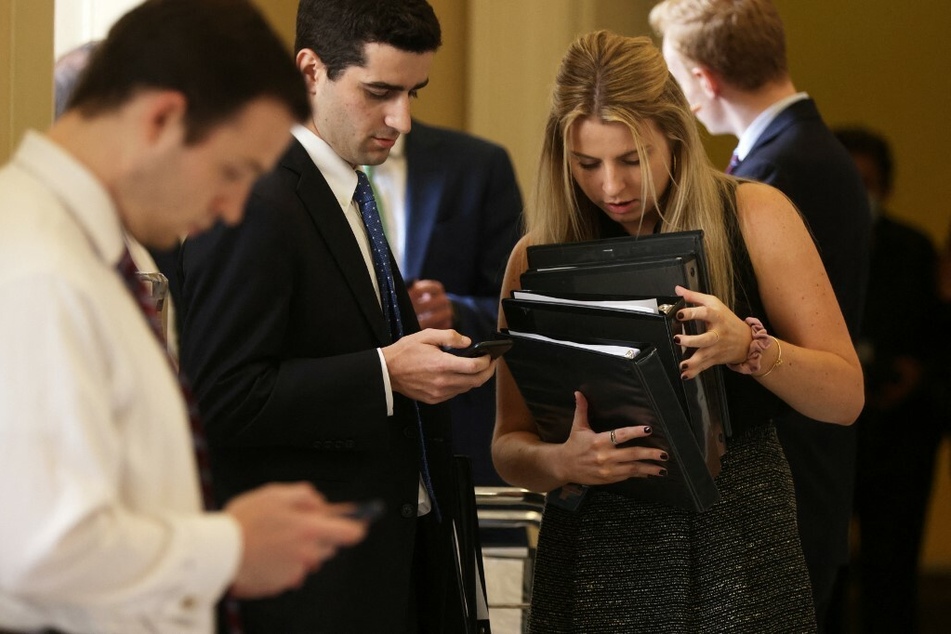 The resolution, which passed along party lines, allows staffers to unionize and begin collective bargaining for better wages and working conditions. It applies only to the House.
The Senate would have to pass its own measure for its staffers to unionize, which seems unlikely, as at least 10 Republicans would have to sign on for it to pass.
The Congressional Workers Union formed in February after staffers began publishing anonymous stories to the Instagram page Dear White Staffers describing their struggle to get by on low wages.
Despite working long hours and doing a lot of the work necessary to keep Capitol Hill running, many congressional aides make so little money that they are forced to live off food stamps. They have also called out the lack of diversity in their offices.
The resolution passed on Tuesday mentions the Congressional Accountability Act of 1995, which should have allowed staffers to form a union. But Congress never approved the regulations necessary to allow it to go through.
26 years later, the House finally followed through.
Congressional Workers Union celebrates the decision
The Congressional Workers Union celebrated the Tuesday decision. "Tonight's vote is a historic moment for thousands of congressional workers who have won basic labor protections to organize and bargain collectively without fear of retaliation," the union said in a statement.
"Tonight is a reminder of the power of collective action and what the freedom to form a union truly means – democracy not just in our elections, but in our workplace too," they continued.
"To our fellow congressional workers: today belongs to us. Tomorrow, we will continue the fight – solidarity forever and onwards!"
Cover photo: ALEX WONG / GETTY IMAGES NORTH AMERICA / GETTY IMAGES VIA AFP