Airplane passenger opens emergency exit door during flight in viral video chaos
Daegu, South Korea - A man was arrested after he opened the emergency exit door of a plane during a flight, injuring multiple passengers.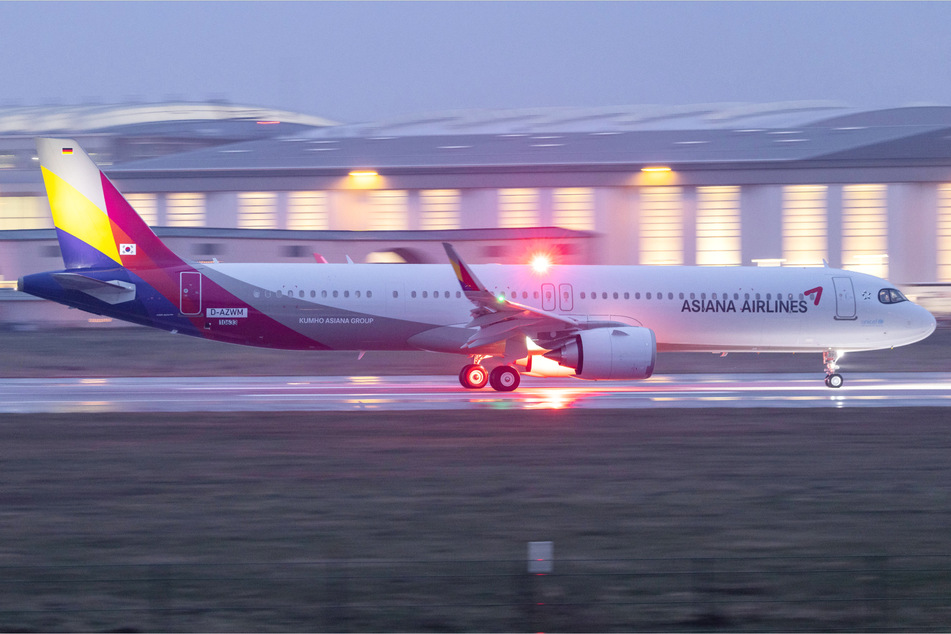 New viral video is showing wild footage of an airplane trip that descended into chaos – quite literally.
An Asiana Airlines flight traveling from the island of Jeju to the city of Daegu, South Korea was sent into chaos as it was preparing to land at Daegu International Airport, according to The Washington Post.
With only minutes left, a 33-year-old man began attempting to open the emergency exit door he was seated next to.
Witnesses say flight attendants "shouted for help" as they attempted to stop the man, but were unsuccessful.
Video caught of the incident shows passengers remaining locked into their seats with the door wide open, sending powerful winds throughout the cabin.
Various loose items are seen flying about as passengers fight to survive.
The plane safety landed at its destination, where the suspect was immediately taken into custody, and 12 passengers were treated for mild injuries.
Exit doors help keep the cabin pressurized at high altitudes, and when compromised, it can cause passengers to be unable to get oxygen and possibly lose consciousness.
Fortunately, the man opened the door at a lower altitude, avoiding serious injuries and death to others.
South Korea's Ministry of Land, Infrastructure and Transport said the man may be prosecuted and sentenced to up to 10 years in prison for the offense.
Cover photo: IMAGO / Kevin Hackert