Asian man beaten on NYC subway in a viral video that sparks claims of sexual assault
New York, New York - A viral video shared to Twitter appears to show an Asian man being attacked as onlookers cheered. The story behind the shocking clips is heavily disputed.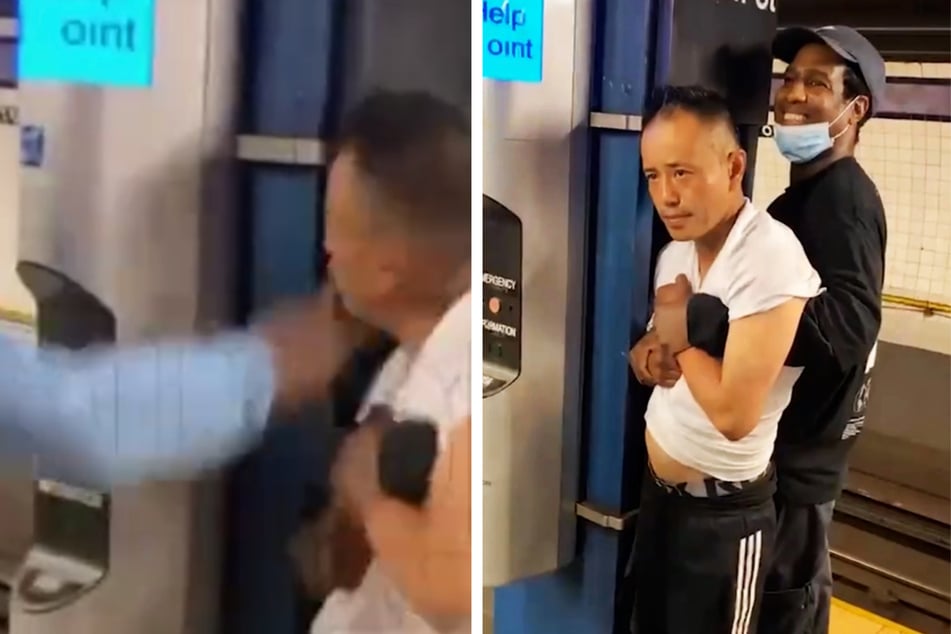 The graphic video begins with the victim held in a lock by another man at the Fulton Street subway stop in Manhattan as people yell and laugh off-screen.
Another man in a blue hoodie steps up and says, "I got a daughter. If the cops lock me up, I'm paying my own bail."
He then proceeds to brutally slap the Asian man, whose body appears to go limp.
A different attacker then begins punching the Asian man in the head repeatedly before the footage ends.
Author of viral video gives explanation
The video doesn't show what led to the beating, but the author of the viral video told the New York Post that he was told at the scene that the Asian man had tried to sexually assault a woman on the train. He also said that he and the person seen holding the man from behind were trying to calm the crowd down as things began to escalate.
With very little context given in the video, it's hard to tell if this was a case of anti-Asian hate or vigilante justice.
An NYPD spokesperson has said they are aware of the video, but have had no complaints of assault or information regarding the incident. The Asian Hate Crimes Task Force is asking the victim to come forward.
Cover photo: Screenshot / Twitter / @activeasian