Denver East High School shooting suspect found dead after fleeing
Denver, Colorado - The East High School student that is suspected of shooting two staff members was reportedly found dead on Wednesday, hours after fleeing the scene of the crime.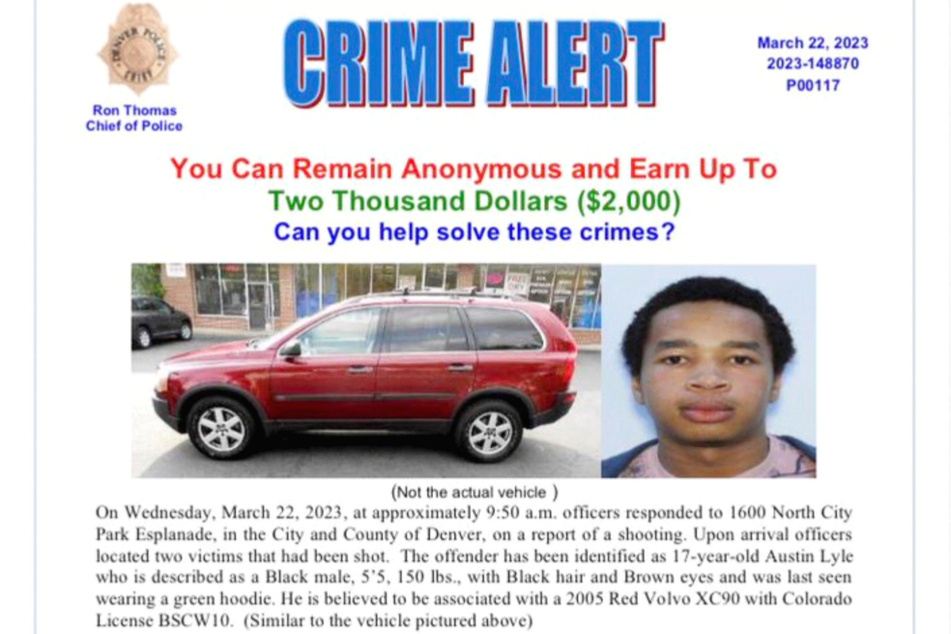 According to a statement from the Park County Sheriff's Office, a vehicle connected to the shooting was found on County Road 68 in Bailey on Wednesday evening.
"There was a large multi-agency response including Jefferson County Sheriff, Denver Police Department, FBI and ATF," the office said.
"Jefferson County SWAT approached the abandoned vehicle and after a search in the area, found a deceased person nearby."
CNN confirmed with the local Coroners Office that the body found was that of 17-year-old Austin Lyle, the student who allegedly shot two deans while being searched for weapons at the Denver high school on Wednesday morning.
He immediately fled the scene, and was believed to have been in the red Volvo SUV found that evening.
The shooting comes less than a month after another shooting at the same school on February 13, which took the life of 16-year-old Luis Garcia. The incident inspired students to stage a massive walkout where they marched to the local Capitol building to protest for gun reform.
The Park County sheriff declined to share a cause of death for the alleged shooter until a proper autopsy is completed.
Cover photo: REUTERS