NYPD charges 49-year-old with arson for Fox News Christmas tree blaze
New York, New York – On Wednesday, law enforcement charged a suspect for arson, disorderly conduct, and more after he allegedly lit the Christmas tree in Fox Square on fire.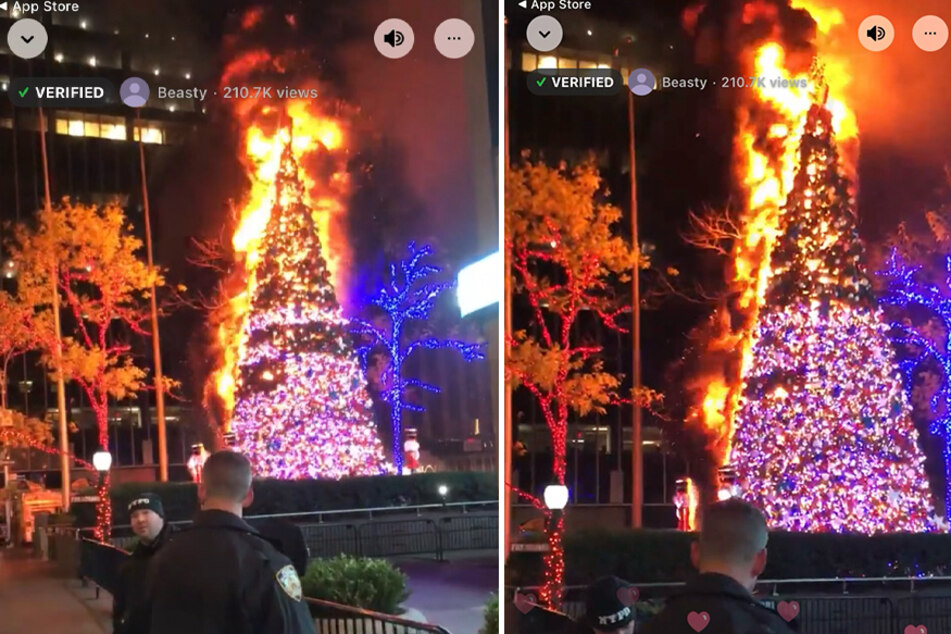 Just after midnight on Wednesday, the Fox News Christmas tree was seen going up in smoke and flames.
A spokesperson with the New York Police Department told Politico that officers had arrested and charged 49-year-old Craig Tamanaha – described as homeless in several reportsa – with arson, disorderly conduct, criminal mischief, criminal tampering, criminal nuisance, criminal trespassing, and reckless endangerment.
Videos of the fire posted on Twitter and the Citizen App showed clouds of heavy smoke and massive flames coming from the tree as onlookers watched in dismay.
Police officers and firefighters arrived at the scene outside the Fox News building in midtown Manhattan just after midnight to find the tree ablaze.
On Wednesday morning, NYPD Commissioner Dermot Shea provided brief updates to PIX-11 News regarding the arrest and the case, saying, "The motive I don't think is clear at this point."
According to Shea, the NYPD believes Tamanaha acted alone, while again noting, "It's a little too early to say what the motivation was, was mental illness a factor – we're looking at all of that, and we'll probably have more to say."
According to Fox News, the tree had been officially set up on Sunday as part of the media company's third annual All-American Christmas Tree lighting celebration at Fox Square and featured 100,000 lights and 10,000 glass ornaments.
The 50-foot All-American Christmas tree took a total of 21 hours to assemble prior to Sunday's unveiling, and all that seems to be left is its bare and less-than-jolly metal frame.
Cover photo: Collage: Screenshot/Citizen/beasty