Philadelphia residents flee active shooter threat during Fourth of July fireworks
Philadelphia, Pennsylvania - Two officers were shot in Philadelphia on Fourth of July, local police reported.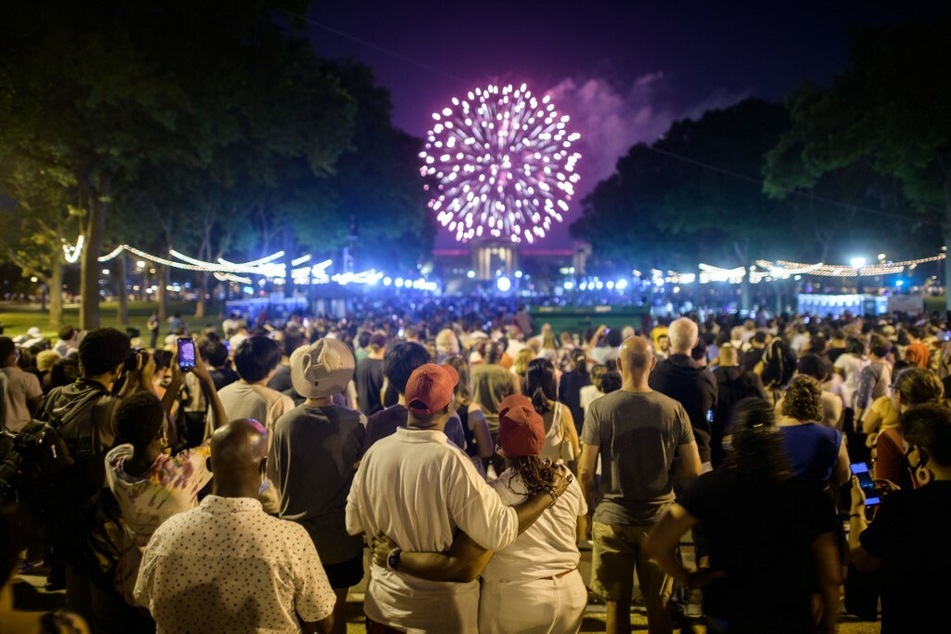 People gathered in Downtown Philadelphia to enjoy the fireworks on Fourth of July, but everything changed when shots rang out near the Philadelphia Museum of Art around 9:47 PM – just before the fireworks were set to begin.
Two officers were hit by the bullets. A 36-year-old Philadelphia Highway Patrol officer reportedly got a graze wound on his forehead, and a 44-year-old Montgomery County Sheriff's deputy took a shot to the shoulder.
Both officers were transferred to the hospital, treated, and discharged. There are no reported deaths so far.
"We don't know if this was ricochet from celebratory gunfire, we don't know if this was intentional," said Philadelphia Police Commissioner Danielle Outlaw, according to CNN. "We're just extremely grateful this wasn't worse than it was."
Philadelphia Mayor Jim Kenney has called for greater federal and state action for gun control, tweeting, "We will continue to do everything we can to combat our city's gun violence – including taking a record number of guns off the streets – but we are fighting an uphill battle. We are pleading with lawmakers to help us stop the flow of guns into our city."
"Our traditions cannot and will not be ruined by the scourge of gun violence. I love this city, and as Mayor, there's nothing more I want than to help solve this problem and keep our residents and visitors safe," he added.
Videos posted to social media show throngs of people fleeing down Ben Franklin Parkway as fireworks explodes in the background.
Cover photo: Ed JONES / AFP