Wife of drug trafficker who helped bring down El Chapo sentenced to prison
Chicago, Illinois - The wife of a Chicago drug trafficker who cooperated against Sinaloa cartel boss Joaquin "El Chapo" Guzman was sentenced to three and a half years in prison Monday for conspiring to hide and spend millions of dollars of her husband's drug proceeds.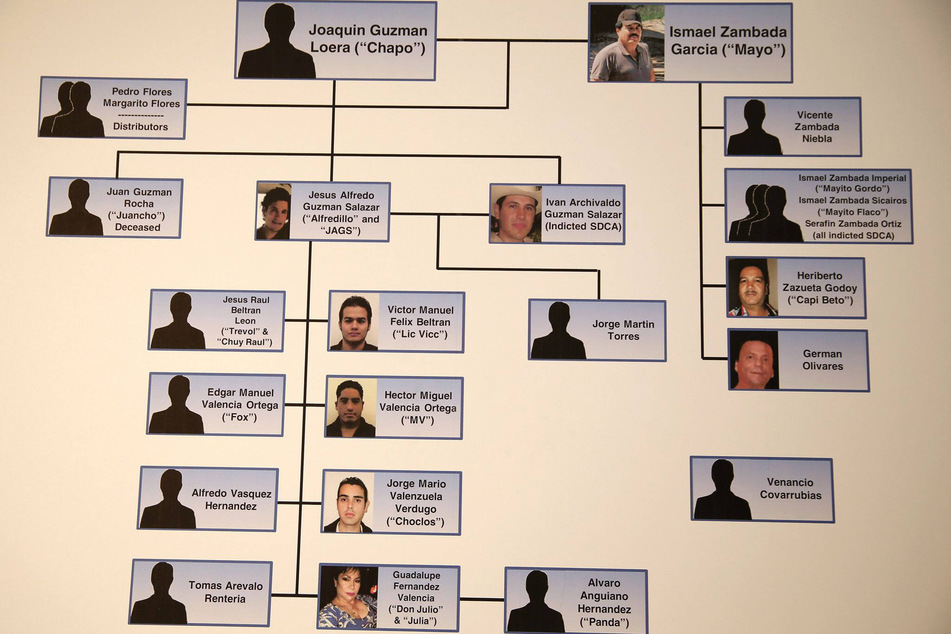 Valerie Gaytan (48), who is married to Margarito Flores Jr., pleaded guilty earlier this year to one count of conspiracy to commit money laundering, admitting in a plea agreement with prosecutors that she laundered and spent at least $2.3 million over a 12-year period.

Her sister-in-law, Vivianna Lopez (43), who is married to Margarito's twin brother Pedro Flores, was given an identical 46-month term in July for spending about $800,000 in ill-gotten gains.
In handing down the sentence for Gaytan on Monday, US District Judge Matthew Kennelly said while the wives admitted to laundering a total of about $3.1 million, "god only knows how much" other drug money was spent over the years.
"People were maintaining a lifestyle that they had gotten used to, at least to a certain extent," Kennelly said. "They stayed in it and benefited from it."
Before she was sentenced, Gaytan stood at a lectern dressed in a black suit and apologized to the court, the government, and her family for her actions. "I'm extremely sorry and I take full accountability," she said.
Kennelly ordered her to report to prison by January 10. The facility she's assigned to is being kept secret due to security reasons.
Cover photo: IMAGO / ZUMA Wire