El Chapo's son pleads not guilty to US federal narcotics charges
Chicago, Illinois - A son of Joaquin "El Chapo" Guzman pleaded not guilty to sweeping narcotics trafficking charges Monday during a brief hearing under tight security in Chicago's federal courthouse.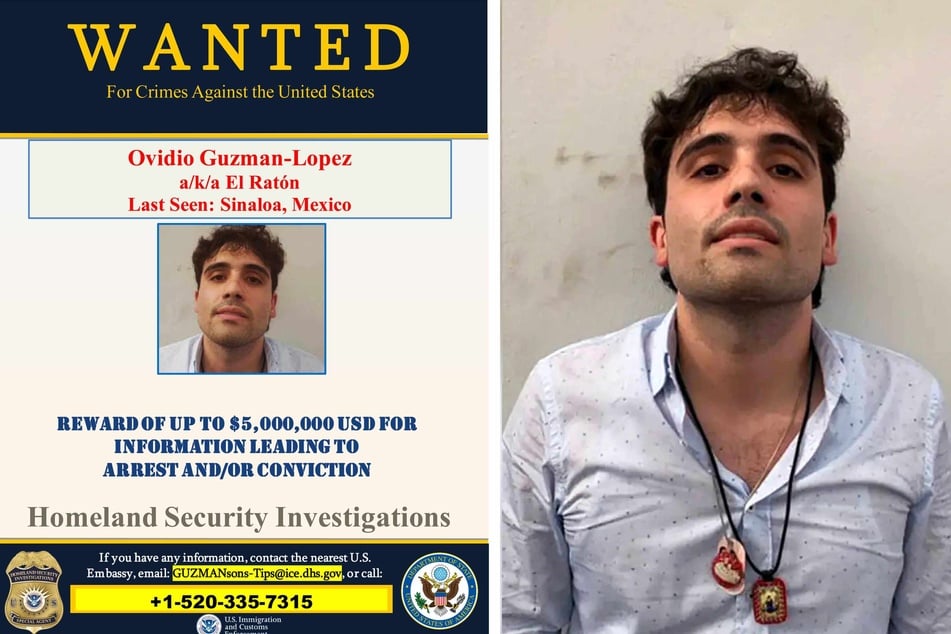 Dressed in an orange jail jumpsuit and shackled at the ankles, Ovidio Guzman Lopez (33) listened to the proceedings through a Spanish interpreter, though he occasionally answered US District Judge Sharon Johnson Coleman's questions in heavily accented English.
Prosecutors said two of the six counts Guzman Lopez is charged with carry a mandatory life sentence if convicted. The death penalty was taken off the table as part of a negotiation for Guzman Lopez's extradition with Mexican authorities, according to prosecutors.
Guzman Lopez waived his right to a detention hearing and will be held without bond pending trial. His next court date was set for November.
Guzman Lopez, who was reputed to have taken over the powerful Sinaloa cartel after his father's arrest seven years ago, was one of four El Chapo sons, nicknamed the "Chapitos," charged in an indictment unsealed in Chicago earlier this year.
Of the sons, Guzman Lopez, who is known as "El Raton," or "The Mouse," was the only one in custody. He was captured in Culiacan, Mexico, in January after a bloody gun battle that left 10 soldiers and 19 suspects dead, according to news reports.
Guzman Lopez, who was being held in Mexico pending extradition proceedings, was flown to Chicago on Friday evening.
Who are El Chapo and his son El Raton?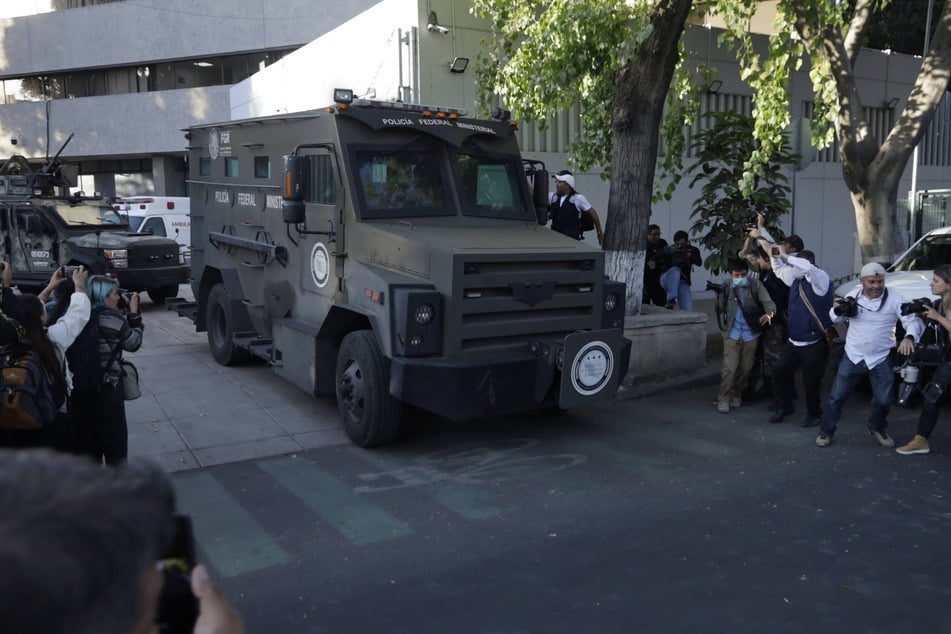 Security was tight at the Dirksen US Courthouse for his first court appearance, with cell phones and other electronics banned in the courtroom and at least eight deputy US marshals standing around the defendant and near the door.
Guzman Lopez was among 28 reputed members of the notorious Sinaloa cartel charged as part of a multijurisdictional fentanyl-trafficking investigation unveiled in April by Attorney General Merrick Garland, US Drug Enforcement Administration chief Anne Milgram and other top federal prosecutors, including acting Chicago US Attorney Morris Pasqual.
In outlining the charges, Garland described the violence of the Sinaloa cartel and how its members have tortured perceived enemies, including Mexican law enforcement officials. In some cases, cartel members also have fed victims, some still alive, to tigers owned by Guzmán's sons, Garland said.
The superseding Chicago indictment, which was filed under seal in January, alleged Guzman Lopez assumed day-to-day control of the cartel after his father's arrest in 2016. The indictment accuses the sons of orchestrating the shipment of thousands of pounds of cocaine, marijuana, and other drugs into the US by boat, plane and other means.
Guzman's other sons charged in Chicago, Jesus Alfredo Guzman Salazar, Ivan Archivaldo Guzman Salazar, and Joaquin Guzman Lopez, remained at large as of Friday.
The indictment was filed as part of the same case originally filed in Chicago in 2009 against El Chapo himself as well as many of his top henchmen, which is widely considered the largest narcotics case ever brought in Chicago.
Those charges alleged the Sinaloa cartel used jumbo jets, submarines and tunnels to smuggle massive amounts of drugs into the US, much of which was later distributed in wholesale quantities in Chicago. The cartel members then laundered billions of dollars in proceeds back to Mexico.
El Chapo was convicted in New York in 2019 and is serving a life sentence at a maximum security federal prison in Colorado.
Cover photo: Collage: IMAGO / ZUMA Press & ZUMA Wire