Harvard's legacy admissions policy triggers civil rights probe
Cambridge, Massachusetts - The federal government has launched a civil rights probe into Harvard University's use of legacy admissions, the US Department of Education said Tuesday, increasing pressure on universities already grappling with intense backlash to the practice.
The disclosure arrived three weeks after a Boston civil rights group filed a complaint with the Education Department over Harvard's use of legacy admissions – the practice of advantaging the children of alumni in admissions decisions – and almost a month after the Supreme Court's landmark decision banning affirmative action nationwide.
Legacy admissions, a controversial practice used by many elite universities, can disproportionately benefit white applicants. Civil rights advocates have seized on the fight against legacy admissions after the U.S. Supreme Court sharply curtailed colleges' ability to give admissions bumps to Black and Latino students.
About 70% of legacy applicants to Harvard are white, and legacy applicants are about six times more likely to be admitted to the school than non-legacy applicants, according to the complaint filed earlier this month by the Boston firm, Lawyers for Civil Rights.
"Harvard is on the wrong side of history," Oren Sellstrom, the firm's litigation director, said in a virtual news conference Tuesday.
Shortly after the Supreme Court ruling, President Biden pledged that the Education Department would study legacy admissions and other "systems that expand privilege instead of opportunity."
The investigation into Harvard marks his administration's most aggressive step against legacy admissions to date.
Legacy admissions discriminate against students of color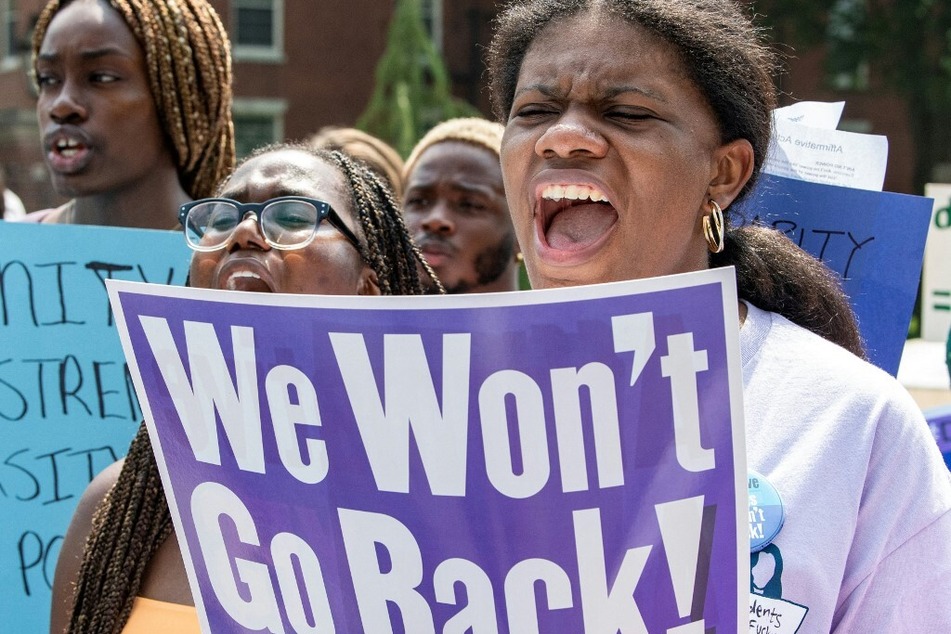 The Education Department's Civil Rights Office said it would investigate whether Harvard "discriminates on the basis of race by using donor and legacy preferences" in admissions, according to a notice letter dated Monday and released by Lawyers for Civil Rights. The letter was addressed to the firm.
The Education Department said in a Tuesday statement that it "can confirm" the investigation, but that it does not comment on pending probes.
Legacy admissions appear broadly unpopular in the US. A Pew Research Center survey last year found 75% of respondents did not think legacy considerations should play into admissions decisions.
Some selective schools have voluntarily given up legacy admissions. Wesleyan University in Connecticut said last week that it would stop giving preferential admissions treatment to the children of alumni.
But top universities seem largely reluctant to withdraw from a practice that supporters say can sharpen school spirit and supercharge fundraising efforts.
Harvard has declined to comment on the complaint from Lawyers for Civil Rights. The firm filed the complaint on July 3 on behalf of three Boston-area advocacy groups: the Chica Project, the Greater Boston Latino Network, and the African Community Economic Development of New England.
The complaint alleges that Harvard's practices "systematically disadvantage students of color," violating the Civil Rights Act of 1964.
In one section, the complaint lifts directly from the conservative Supreme Court's affirmative action decision, arguing that if the practice is scrapped legacy admissions should be also.
"Eliminating racial discrimination means eliminating all of it," the complaint said, quoting Chief Justice John Roberts' majority opinion.
Lawmakers in some states take on legacy admissions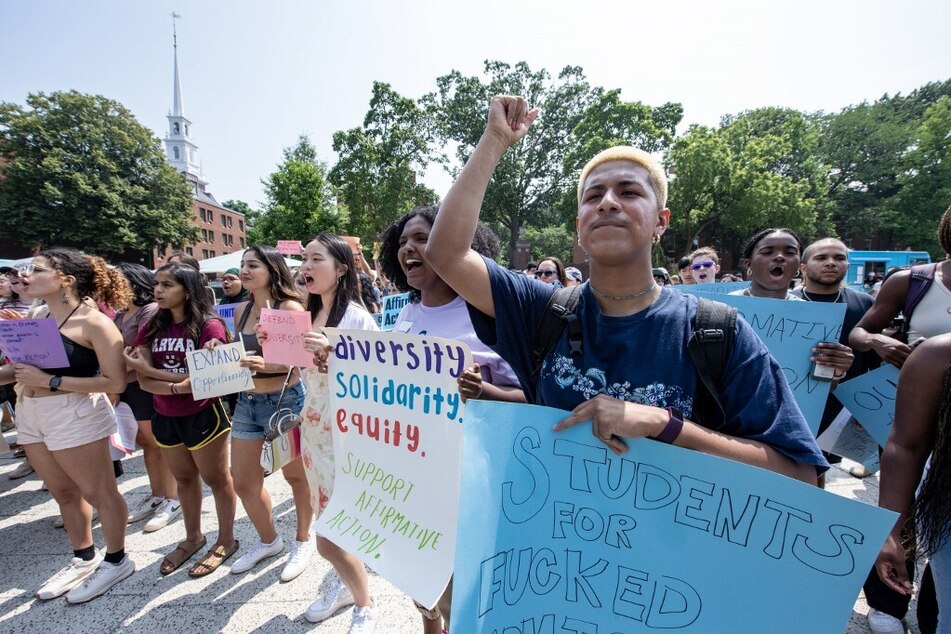 The fate of legacy admissions could ultimately be decided in the courts, but lawmakers in some states – including New York – have sought to take legislative action against the practice.
Colorado outlawed legacy admissions in public universities in 2021, but the state remains an outlier.
Last year, New York State lawmakers proposed a bill banning the practice in the state's public and private schools, but the legislation floundered. The bill appears likely to get a second life next year.
Some New York schools, including New York University, say they do not consider legacy status in admissions decisions. Johns Hopkins University in Maryland and Amherst College in Massachusetts ended their use of legacy admissions in recent years.
It was unclear if New York's two highly selective Ivy League universities – Columbia in the city and Cornell in upstate Ithaca – would move to give up legacy admissions. The two schools did not immediately reply to requests for comment Tuesday on the federal probe into Harvard.
At the federal level, some members of Congress have also pushed legislation to end legacy admissions practices.
Cover photo: Joseph Prezioso / AFP