Ketanji Brown Jackson's Supreme Court chances get a major boost from GOP senator!
Washington DC - Republican Senator Susan Collins on Wednesday announced she will vote to confirm Ketanji Brown Jackson as the first Black woman to sit on the Supreme Court.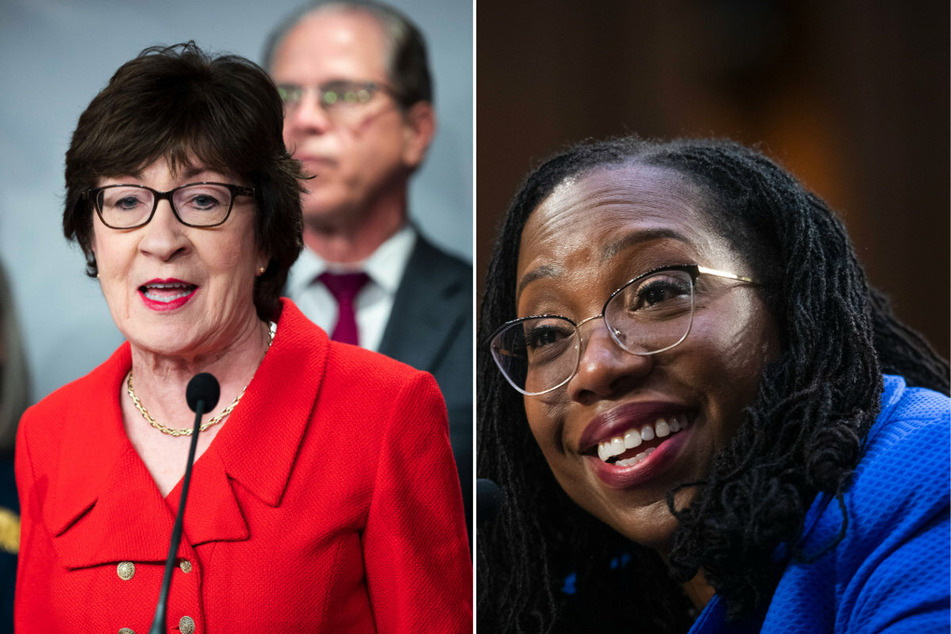 The GOP moderate from Maine becomes the first Republican to support Jackson's groundbreaking nomination and all but seals her historic confirmation.

"She possesses the experience, qualifications, and integrity to serve as an Associate Justice on the Supreme Court," Collins said. "I will, therefore, vote to confirm her."
Collins said she decided after meeting with Jackson a second time after four days of stormy Senate hearings last week.
Jackson could have won with the support of all 50 Democrats in the evenly divided Senate, since Vice President Kamala Harris can cast a tie-breaking vote.
Collins' support gives her a cushion in case of an unforeseen snag with any Democrats, all of whom voted to confirm her previously to an appeals court judgeship.
Senator Joe Manchin of West Virginia has already committed to voting for Jackson, but fellow conservative Democrat Kirsten Sinema of Arizona has not announced her decision.
Collins has a history of supporting Supreme Court nominees from presidents of both parties. She cast a controversial critical vote in favor of Justice Brett Kavanaugh. The sometimes swing vote says she considers nominees based on their qualifications and temperament, not their ideological stances.
Besides Collins, two other GOP senators – Mitt Romney of Utah and Lisa Murkowski of Alaska – are considering voting to install the first African-American woman on the court in its 233-year history.
South Carolina's Lindsey Graham backed Jackson for her appeals court position but sparred with Jackson during her confirmation hearing and has suggested he will flip-flop and vote against her.
Cover photo: IMAGO / ZUMA Wire & MediaPunch