First responders save Florida teen trying to jump off bridge at the very last moment
Palm Coast, Florida - Two inspiring police officers arrived just in the nick of time and managed to keep a teenage girl calm until a rescue operation could extract her from the bridge she wanted to jump off of.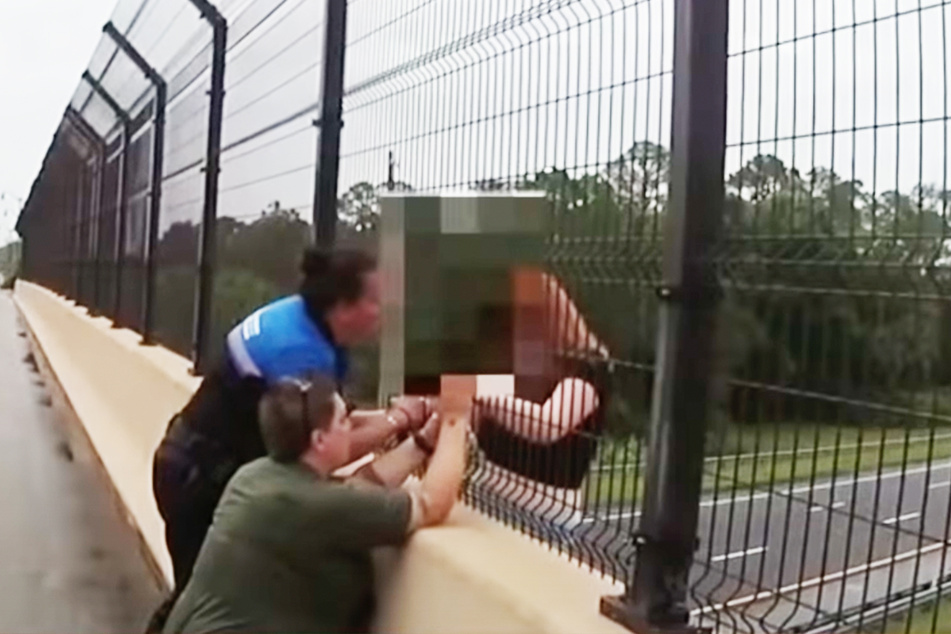 Florida police were alerted to a missing teenager on Sunday morning at around 6:00 AM. The emergency call specifically stated that the 17-year-old was planning to harm herself.
First Coast News reported that dozens of officers were immediately deployed to search for the girl. She had run away from home, saying, "I can't do this anymore," according to the county sheriff's office.
Fortunately, the parents were able to report the direction the 17-year-old was running, so responders were able to narrow down the search area.
After a short time, they managed to find the teenager on a bridge over the I-95 freeway. The girl, who has not been named, had already climbed over the fence at that point and was about to jump down into the traffic of the three-lane freeway.
She shouted to the rushing officers that she didn't like men, so they turned away and sent two female colleagues to her aid. But at that moment, the young woman was preparing to jump and had already let go of part of the railing.
The rescue operation on video
Female firefighters and officers rescue teenager from highway bridge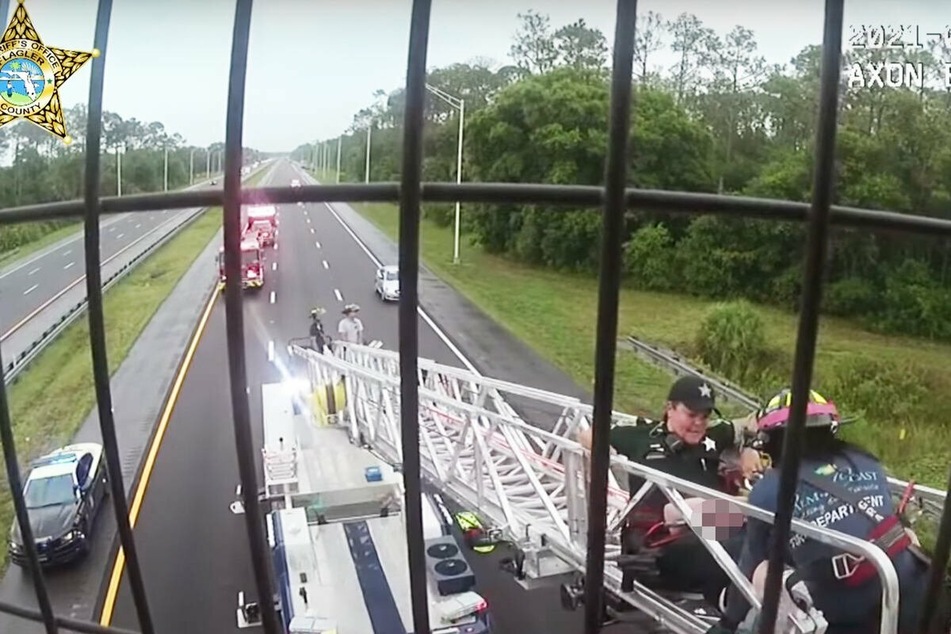 The Flagler County officers who held onto the runaway talked to her – and quickly handcuffed her so she could no longer jump. In addition, the lanes of the highway and the road leading over the bridge were closed.
In a bodycam video from the sheriff's office, the two female responders talked to the teen about how she was feeling and about things worth living for, such as spending time with her nephew.
On the highway, the fire department came to the rescue, and a female officer and a male firefighter used the aerial ladder of a fire engine to go up to the teenager and extricate her from her predicament.
The sheriff shared after the response, "A life was saved today. The training of all responding officers in de-escalation techniques and the ability to speak to someone who is threatening to take their own life is remarkable."
The 17-year-old was subsequently taken to a specialist hospital for medical assessment. No one was injured in the operation.
TAG24 does not normally cover potential suicides. However, since the incident took place in the public sphere, the editorial staff has decided to address it.
If you or someone you know needs help, please contact the 24-hour National Suicide Prevention Hotline at 1-800-273-8255 for free and confidential support.
Cover photo: Flagler County Sheriff's Office