Jersey Shore TikTok pop-up party causes public safety emergency
Long Branch, New Jersey - Chaos broke out after thousands flocked to the Jersey Shore for a popup TikTok party over the weekend.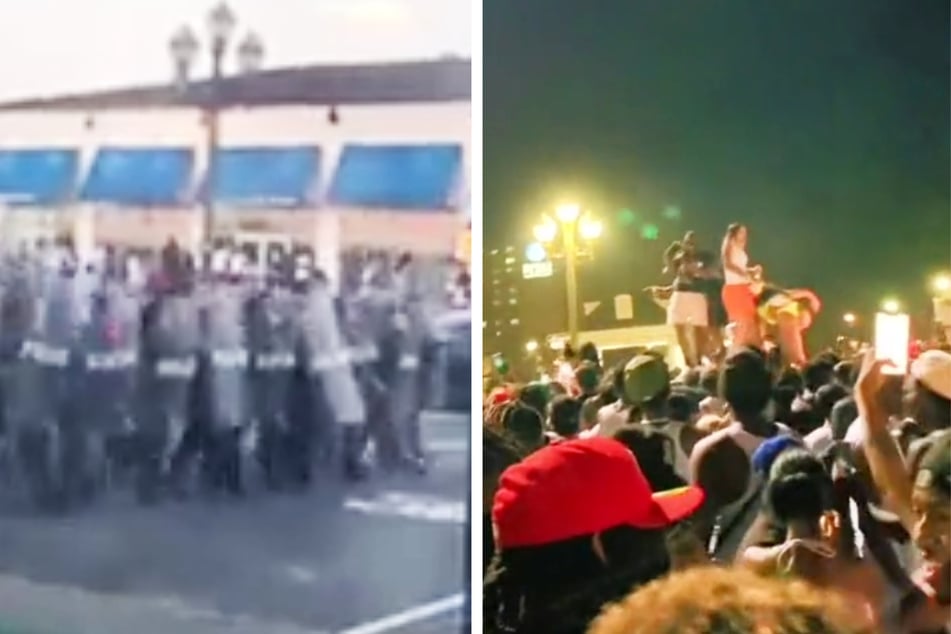 City officials say that thousands of people swarmed to Pier Village in Long Branch on Saturday for a "pop-up party" that was being advertised on social media.
At least 15 arrests have been made so far, including four people under the age of 18.
The festivities quickly got out of hand as multiple fights began to break out, creating a public safety emergency and pushing law enforcement to establish a 9 PM curfew for the beach town.
According to ABC 7, law enforcement officials from seven different departments responded to the scene to help control the crowd.
Officers in riot gear and shields were deployed, and smoke and at least one flash grenade were used by officers, according to Monmouth County Prosecutor Lori Linskey.
Republican state senator Robert Singer called the incident "an orchestrated criminal act" and has called on state governor Phil Murphy to create a task force to "defend shore communities."
Luckily, no injuries resulted from the chaos, but a police car was vandalized.
Cover photo: Collage: Screenshot/Twitter/@gloria_aderton & Screenshot/TikTok/Ogden1