New York cop files lawsuit over "corrupt" NYPD traffic ticketing practices
New York, New York - A Staten Island traffic cop has filed suit over police union courtesy cards that allow some New Yorkers to commit traffic violations with impunity.
Mathew Bianchi, who joined the NYPD in 2015 and became a traffic cop in 2017, is taking legal action over what he describes as traffic violation "get-of-jail-free cards" for police union members and their family and friends.
In the complaint, Bianchi said he faced repeated criticism for issuing tickets to people holding the laminated courtesy cards, an unofficial credential issued to NYPD officers which they may then distribute to others.
The Police Benevolent Association (PBA), New York City's largest police union, reportedly warned Bianchi they would not protect him if he kept issuing tickets for people with courtesy cards.
At one point, Bianchi said he told his precinct commander he did not agree with the "corrupt" card policy, to which his superior responded, "Is it better to be right or better to be on patrol?"
The issue came to a head when Bianchi carried out a traffic stop against a woman who ran a red light while speeding. She complained about getting a speeding ticket, even though her red light violation was dropped because of her PBA card.
The woman knew NYPD Chief Jeffrey Maddrey, who called the precinct commander demanding Bianchi be punished, he was reportedly told.
Bianchi was removed from traffic cop duty following the complaint and instead placed on night patrol.
Former NYPD traffic cop says courtesy cards reinforce racial bias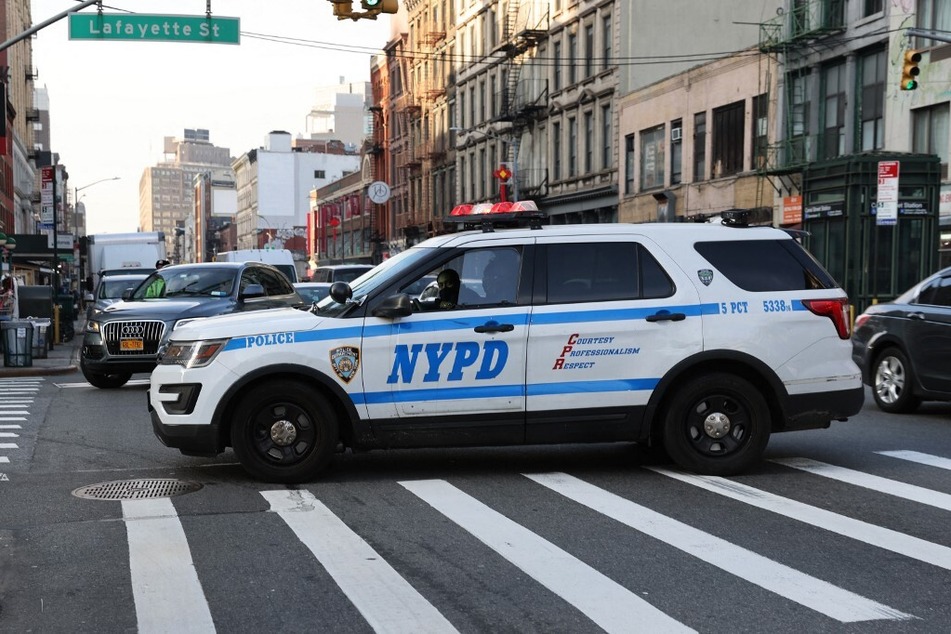 After the incident, Bianchi filed an anonymous complaint with NYC's Department of Investigation, but he retracted it when he said he was told it would have to be on the record.
Bianchi then filed a complaint with the NYPD Internal Affairs Bureau.
"Even though my car stop was a standard stop with no confrontation I am still being retaliated against solely because the motorist I summonsed knows a chief and that chief is now mad at me," the ex-traffic cop wrote in the filing. "This is not only corrupt but it's a safety issue."
Bianchi noted that these practices also further entrench racial bias in policing. Staten Island is largely white, with white residents "significantly more likely to have courtesy cards than minority drivers," Bianchi wrote in his complaint.
Due to their ticketing quota system, "police officers are forced to disproportionately ticket minority drivers," he said.
Cover photo: SPENCER PLATT / GETTY IMAGES NORTH AMERICA / Getty Images via AFP