Outrage over footage of police pepper spraying 9-year-old girl
Rochester, New York - "Please don't do this," a 9-year-old Black girl who was pepper-sprayed by police pleaded with the officers, as shocking body-camera footage released on Thursday shows.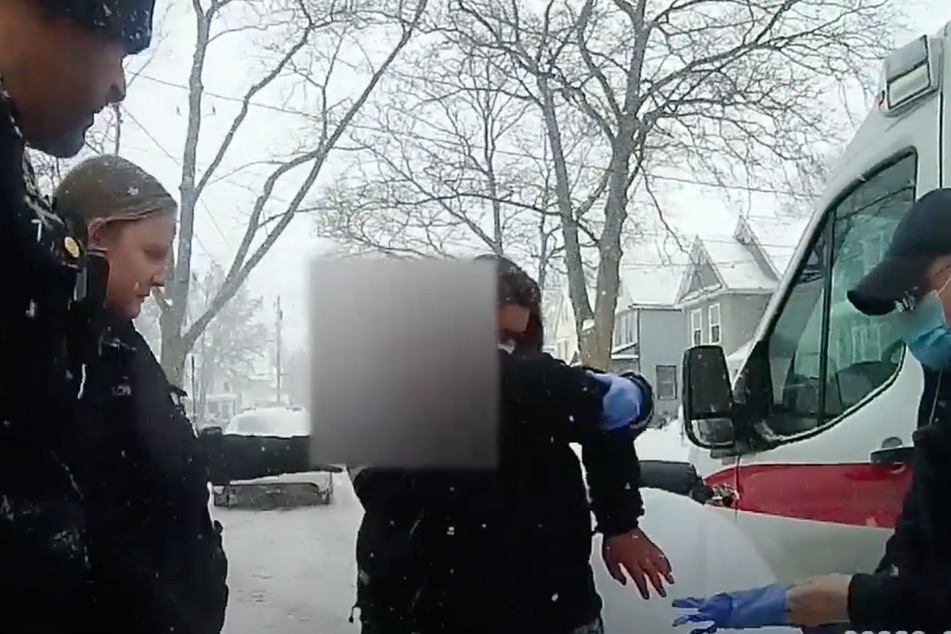 Rochester suspended the police officers who appeared in the video. At one point, the cops are seen pepper-spraying the child's eyes while she is handcuffed.
The white officers were holding the distraught girl, telling her they were growing impatient as they struggled in the snow to wrangle her into the vehicle.
"This is your last chance. Otherwise pepper spray is going in your eyeballs," one officer warns.
He then sprays the girl, who screams, "Please, wipe my eyes! Wipe my eyes, please!"
For the sake of transparency, the city has released roughly 90 minutes of additional footage from the January 29 detainment.
The body-camera video shows the girl crying for her father and saying her eyes are burning while an officer informs her an ambulance is on the way. She waited handcuffed for 16 minutes.
"It's burning too bad," she can be heard saying.
"It's supposed to burn. It's called pepper spray," the officer tells her.
The officers have been suspended while investigations are ongoing.
The girl's mother, Elba Pope, told The Associated Press she had called 911 during an argument with her partner. When she noticed her daughter was having a mental breakdown, she urged the cops to call mental health services.
Governor Andrew Cuomo said the new videos were "even more shocking and disturbing" than the initial footage.
"New Yorkers in every corner of the state are sickened by these actions and as a father of three daughters, I'm furious," Cuomo said in a statement.
Cover photo: Rochester Police Department/YouTube