Upstate New York driver rescued from car buried under four feet of snow
Owego, New York - A drive in the snow turned to a nightmare for a man from upstate New York. He was trapped in his freezing car for 10 hours after a truck had covered his vehicle with close to four feet of snow.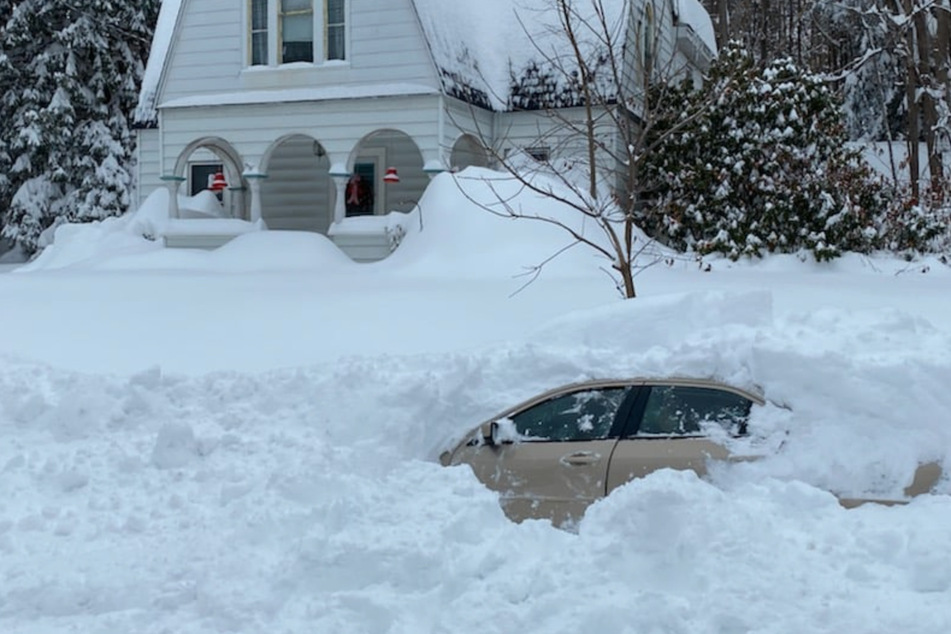 The 58-year-old driver named Kevin Kresen was stranded in his car without heat due to a broken serpentine belt on December 17, New York State Police said.
The officers responded to several 911 calls for a driver who got off the road and needed help. But authorities first failed to find Kresen, who had veered off State Route 17C in Owego, New York.
But when one of the sergeants started digging through the snow to check the address of a mailbox, he finally hit a windshield. Miraculously, it turned out to be the trapped vehicle.
Kresen, who suffered from hypothermia and frostbites, was taken to Lourdes Hospital for treatment.
With a storm raging throughout the state, Owego was covered in over three feet of snow on the night of December 16.
"A Christmas Miracle," one user commented under the Facebook post, and over 30 people agreed.

The New York police credited Sergeant Jason Cawley with saving the man's life.
Cover photo: New York State Police/Facebook/Screenshot