Missouri executes Kevin Johnson despite public calls for clemency
Bonne Terre, Missouri - Kevin Johnson, the man convicted of killing a Kirkwood police officer Sgt. William McEntee in 2005, was executed by the state of Missouri Tuesday evening.
The execution went ahead, despite a coordinated push for clemency by advocates against the death penalty.
Petitions to the Missouri and US Supreme Court by Johnson's legal team failed to get him a stay of execution.
On Monday, the Missouri Supreme Court denied Johnson's request after hearing arguments that racial discrimination had played a role in his prosecution and sentencing.
In 2005, when Kevin Johnson was just 19 years old, he killed Kirkwood law enforcement officer Sgt. William McEntee.
Kevin Johnson was pronounced dead at 7:40 PM CT, as multiple outlets reported. He didn't give a final statement, according to the Missouri Department of Corrections.
Officer's widow speaks out after execution
At a brief media conference per CNN, Sgt. McEntee's widow, Mary McEntee, thanked prosecutors who worked "for justice for Bill." She said her husband was killed on his hands and knees in front of the people he'd dedicated his life to serving: "When he left for work that day, we could not imagine that he would be executed by someone he gave his life to protect."

When he was killed, Sgt. McEnttee was responding to a report of fireworks. Earlier that day, Johnson's little brother died following a seizure. Police were at Johnson's home at the time, looking to serve a warrant against 19-year-old Johnson, who blamed the police for his brother's death.
When McEntee returned to the neighborhood, Johnson approached his patrol car, accused him of killing his brother, and shot him multiple times.
Kevin Johnson's spiritual advisor was at his execution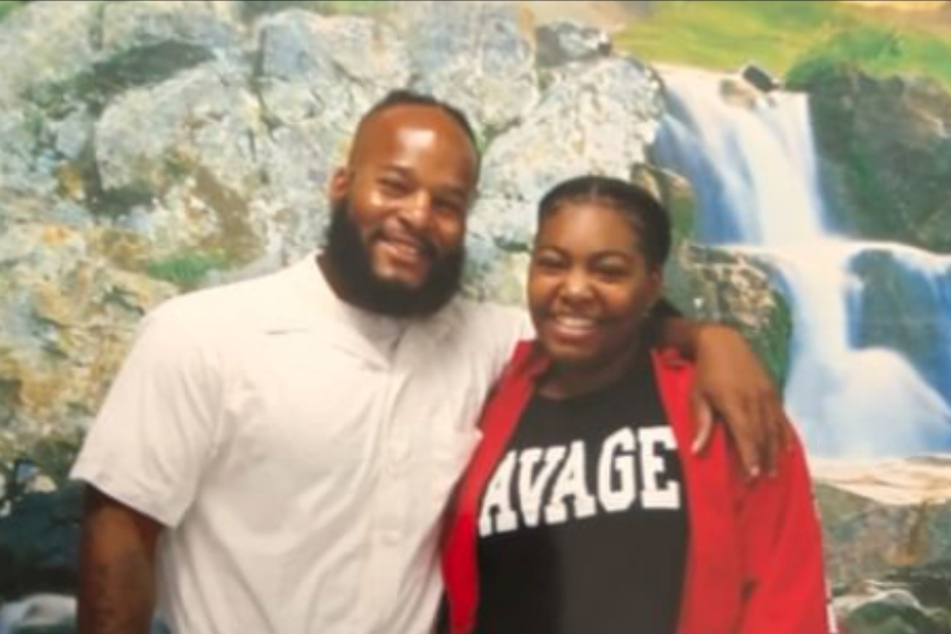 On Tuesday night, Johnson died after an injection of phenobarbital at the state prison in Bonne Terre, Missouri.
Although the courts denied a request from Johnson's 19-year-old daughter to witness his execution, a spokesperson for the prison said that he met with her earlier on Tuesday.
Johnson was not alone in the execution room in a first for modern-day executions in Missouri, per KMOV. Johnson's spiritual advisor Rev. Darryl Gray was also present.
Gray told KMOV, "We read scripture and had a word of prayer. He apologized again. He apologized to the victim's family. He apologized to his family. He said he was looking forward to seeing his baby brother. And he said he was ready."
Kevin Johnson is the second person executed in Missouri in 2022 and the 17th in the US. Missouri has two executions scheduled for early 2023: Scott McLaughlin on January 3 and Leonard Taylor on February 7.
Cover photo: Collage: Screenshots/Instagram/madpmo