Gilgo Beach murder suspect Rex Heuermann gets indicted by grand jury and enters plea
Suffolk County, New York - Gilgo Beach murder suspect Rex Heuermann has been indicted in three Gilgo Beach murders, and the NYC architect has entered his plea.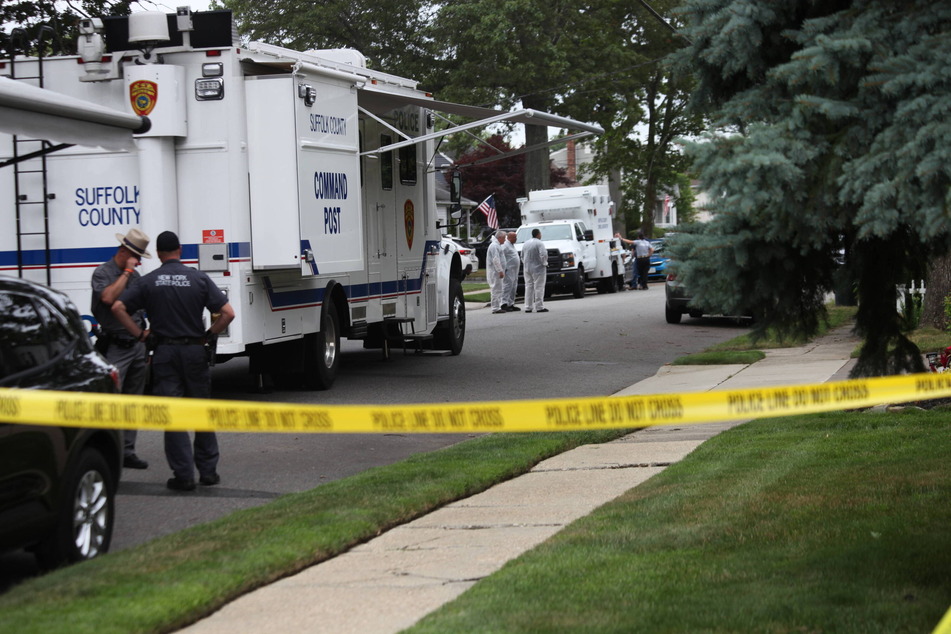 In a press conference on Friday afternoon, suffolk County District Attorney Raymond Tierney revealed that 59-year-old Rex Heuermann was arrested and charged with thee counts of murder for the deaths of Melissa Barthelemy, Megan Waterman, and Amber Lynn Costello after being indicted by a grand jury.
The 59-year-old suspect has entered a plea of not guilty.
All three women went missing between July 2007 and September 2010, and were found in December 2010 by suffolk county PD. Since then their cases went unsolved – until Friday, when an arrest was made.
Tierney announced Heuermann was indicted by a grand jury. Speaking of why they used a grand jury, he said: "The grand jury has secrecy - no one knows what you do when you operate a grand jury proceeding."
Law enforcement have been investigating Heuermann since March 2022.
Similarities of evidence between the murdered women included their petite body type, they all did the same thing for a living, and all three women were bound by camouflage burlap at the head, chest, midsection, and legs.
For each of the murders, investigators allege that Heuermann purchased and later discarded burner phones after each of the murders he's accused of committing. Investigators mapped burner phone and cell phone pings from four cell phone towers, and later referred to this area as "the box."
One of the remaining burner phones was obtained by law enforcement when Heuermann was taken into police custody on Thursday night.
Suffolk County official labels Rex Heuermann "a demon"
Speaking of the grueling process of naming and bringing in a suspect for a handful of the Gilgo Beach murders, Suffolk County police commissioner Rodney Harrison said: "Fresh eyes on this case, and the resiliency of our investigators allowed us to identify Rex Heuermann."
Harrison then called Heuermann "a demon" before urging those with any information regarding the other Gilgo Beach murders to contact law enforcement.
"The investigators were never discouraged. They continued and uncovered evidence and followed leads ... We'll continue to work tirelessly until we bring justice to all the families involved," Harrison concluded.
Cover photo: IMAGO / TheNews2