Monterey Park shooting: Authorities name main suspect
Monterey Park, California - Authorities have identified the man responsible for a deadly shooting inside a Californian dance studio as 72-year-old Huu Can Tran.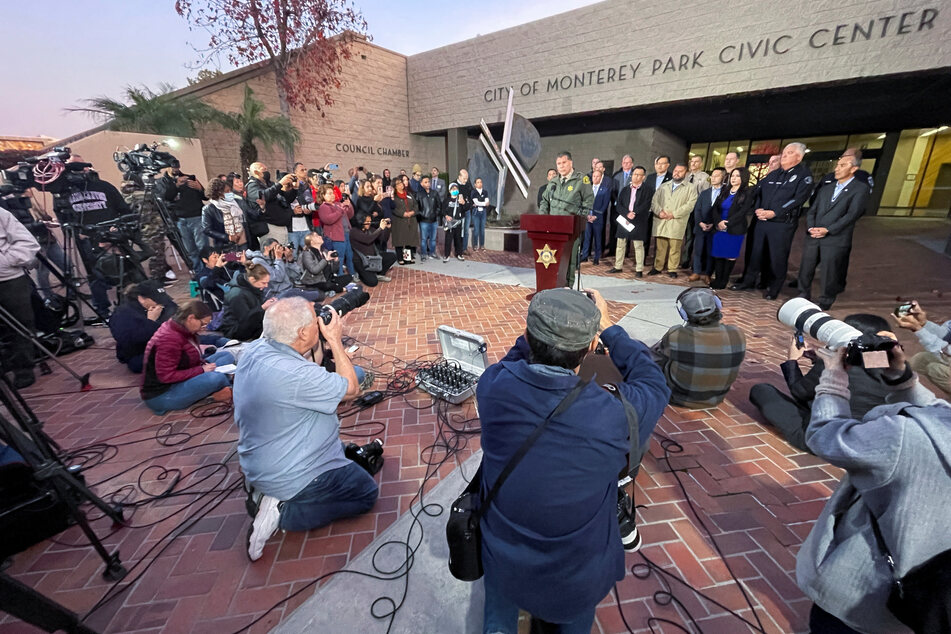 Tran, a resident of Hemet, some 60 miles from Monterey Park in Los Angeles County where the shooting took place, died of a self-inflicted gunshot wound in a strip mall parking lot, law enforcement sources said.

"We still are not clear on the motive," Los Angeles County Sheriff Robert Luna said. "The investigation continues... We want to know how something this awful can happen."
The manhunt began after the shooter opened fire inside Star Dance Studio on West Garvey Avenue around 10:20 PM Saturday, killing 10 people and injuring 10 others. It was Lunar New Year's Eve.
About 20 minutes after the shooting in Monterey Park, Tran walked into Lai Lai Ballroom & Studio in nearby Alhambra, officials said.
"The suspect walked in there, probably with the intent to kill two more people," Luna said. "But two community members disarmed him, took possession of his weapon, and the suspect ran away."
Authorities say no other suspects involved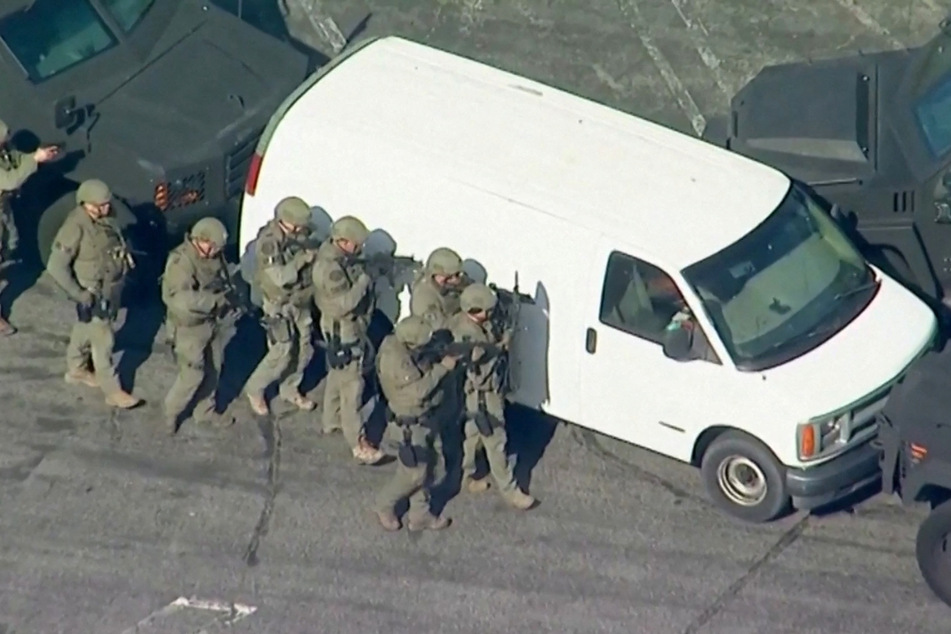 At 10:20 AM Sunday, police located the white cargo van that was seen leaving the scene of the shooting near Sepulveda and Hawthorne boulevards in Torrance, Luna said. When officers left their patrol vehicle to make contact with the van occupant, they heard one gunshot come from the van.
At 1 PM, a SWAT team determined that the suspect had sustained a self-inflicted gunshot wound and he was pronounced dead at the scene. Authorities determined the man inside the van was Tran, the mass shooting suspect.
During the search, several pieces of evidence were found inside the van linking the suspect to both locations.
"I can confirm that there are no outstanding suspects," Luna said.
The weapon taken by community members in Alhambra was a magazine-fed semiautomatic assault pistol, with an extended magazine attached, according to authorities. This particular firearm with an extended magazine is illegal to possess in California.
Monterey Park community struggling to make sense of tragedy
The horrific tragedy has left many in the community – and across the nation – struggling to make sense of what happened.
"I still have questions in my mind, which is, what was the motive for this shooter? Did he have a mental illness? Was he a domestic violence abuser? How did he get these guns, and was it through legal means? Well, those questions will have to be answered in the future," said US Representative Judy Chu, whose district includes Monterey Park, during a Sunday night news conference.

The shooting is one of the worst in modern Los Angeles County history.
It comes five days after six people – including a 10-month-old baby, the baby's 16-year-old mother and a grandmother – were killed in the Central Valley farming community of Goshen in Tulare County.
Cover photo: via REUTERS