Texas school shooting: 19 children and two adults killed in horrific attack
Uvalde, Texas – A horrific shooting at Robb Elementary School in Uvalde, Texas has left 19 children, two adults, and the shooter dead.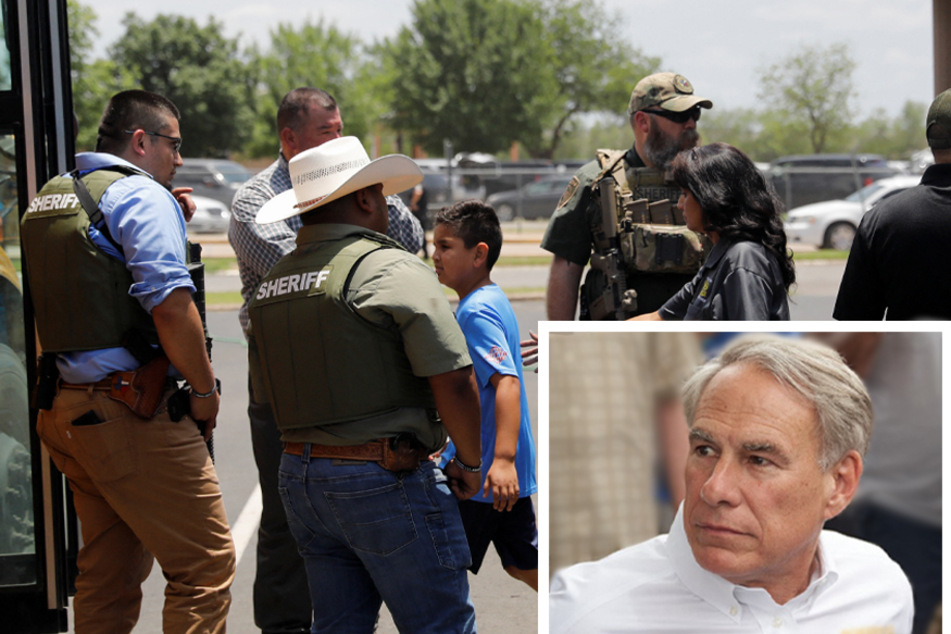 In a press conference held on Tuesday evening, Uvalde CISD chief of police Pete Arredondo said the shooting took place at 11:32 AM CT, noting that Robb Elementary hosts second, third, and fourth graders.
Prior to the school district's press briefing, Texas Gov. Greg Abbott identified the suspected shooter as 18-year-old Salvador Roma, who was believed to be a current or former student at Uvalde High School.
The suspect shot and murdered 19 students and two teachers.
In addition to the deaths that occurred, Arrendondo noted there were several injuries amongst adults and students while adding that "the suspect is deceased."
He went on to say that, at this point in law enforcement's investigation, they "believe the suspect did act alone in this heinous crime."
Uvalde CISD's executive director of communications and marketing Anne Marie Espinoza stated the district "will be releasing more information as the investigation continues."
Abbott called the mass casualty event "a horrific tragedy that cannot be tolerated in the state of Texas."
Though the governor said "swift action" was taking place in response to the mass shooting, Workers Defense Action Fund made sure to call out the fact "he has yet to make a statement calling for gun reform," via Twitter.
Instead, Gov. Abbott insisted Texans "come together to show [their] unwavering support to all who are suffering."
UPDATE, May 24, 7:49 PM CT: Death count rises to 18 children
As reported by CNN, the death count from Tuesday's mass shooting is now at 18 children, according to Texas Department of Public Safety Sgt. Erick Estrada.
Estrada also noted the suspected gunman was involved in two incidents prior to arriving at Robb Elementary School. He reportedly shot his grandmother prior to crashing his car in a ditch near the school.
"Unfortunately, he was able to enter the premises and then from there, that's when he entered several classrooms and started shooting his firearm," Estrada told CNN.
UPDATE, May 25, 5:30 AM CT: At least 19 children confirmed dead
Sgt. Estrada told CNN's Don Lemon that the death toll was bumped up to 19 children and two adults killed in Tuesday's shooting. The suspect's grandmother has survived after being shot ahead of the attack on the school.
Meanwhile, fourth-grade teacher Eva Mireles was identified by her family as one of the victims of the shooting, as was 10-year-old Amerie Jo Garza, whose father shared a heart-breaking post on Facebook announcing the news.
Rojelio Torres, Amerie Jo Garza, and Annabell Guadalupe Rodriguez – all 10-years-old – were also identified, along with the other teacher killed: Irma Garcia.
Cover photo: REUTERS