Department of Justice sues Norfolk Southern over East Palestine train derailment
Washington DC - The Department of Justice (DOJ) is now suing railroad company Norfolk Southern over the recent train derailment in East Palestine, Ohio.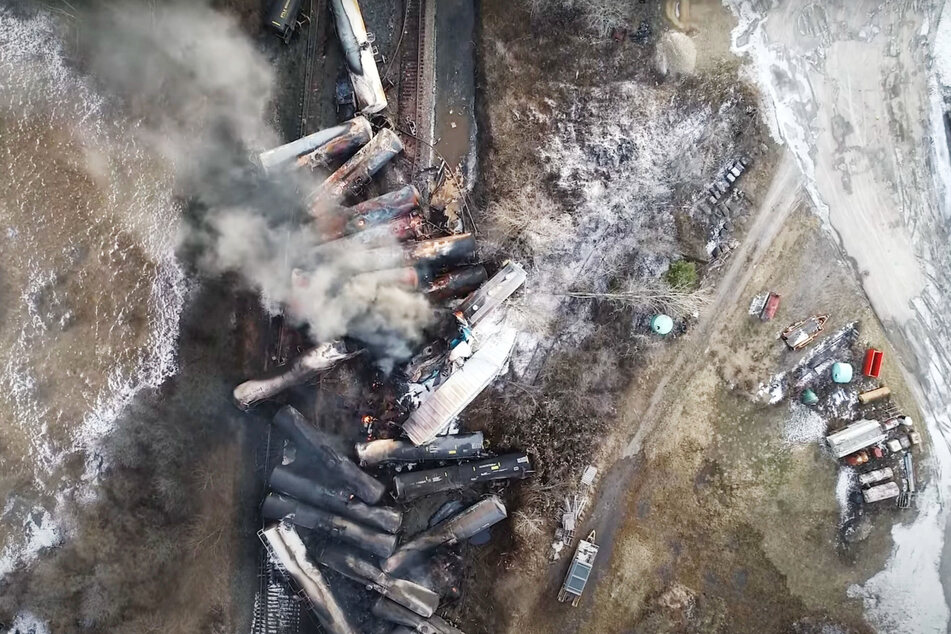 According to CNN, the DOJ filed the civil lawsuit on Thursday on behalf of the Environmental Protection Agency, listing both Norfolk Southern and its parent company Norfolk Southern Corporation as defendants in the case.
"By filing this complaint today, we are demanding accountability from Norfolk Southern for the harm this event has caused," said Todd Kim of the Justice Department's Environment and Natural Resources Division in a statement.
"We will tirelessly pursue justice for the people living in and near East Palestine, who like all Americans deserve clean air, clean water, and a safe community for their children."

On February 3, a Norfolk Southern train carrying toxic chemicals derailed, igniting fires that lasted days. Fumes were released into the atmosphere, sparking environmental and health concerns in the area.
The suit alleges that Norfolk violated the Clean Water Act (CWA), as the disaster resulted in seven local waterways being contaminated as a result.
While residents have since been allowed to return to their homes, some have reported various health problems, and two weeks ago, a report revealed that dangerous levels of a cancer-causing pollutant were found in the soil.
The department is seeking $64,618 per day, per violation of the CWA, and $55,808 per day or $2,232 per barrel of oil or unit of hazardous substance, per violation of the CWA.
On March 14, the state of Ohio also filed a federal lawsuit that included 58 counts against the company.
Cover photo: IMAGO / Xinhua