Three former cops found guilty of violating George Floyd's civil rights
Minneapolis, Minnesota — Three former Minneapolis police officers were found guilty on Thursday of violating George Floyd's civil rights, after they assisted as fellow officer Derek Chauvin murdered the unarmed Black man by kneeling on his neck for over nine minutes.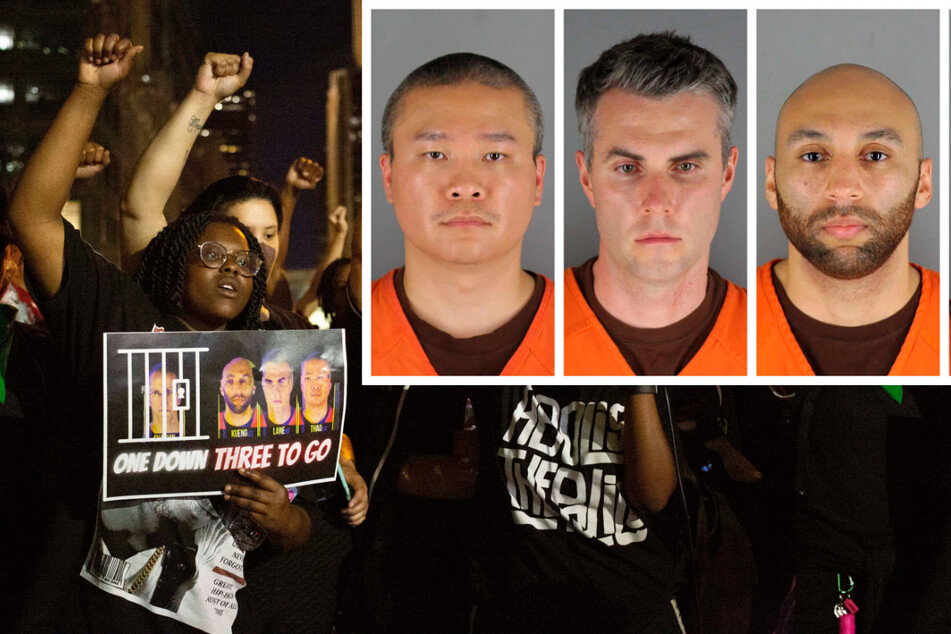 Tou Thao, J. Alexander Kueng, and Thomas Lane were convicted by a federal jury of depriving Floyd of his right to medical care. While the 46-year-old was pinned under Chauvin's knee handcuffed and face down on the pavement, Kueng knelt on Floyd's back, Lane held his legs, and Thao kept witnesses from interfering.
Floyd was being arrested in May 2020 for using a counterfeit $20 bill at a corner store. His killing sparked worldwide protests against police brutality through the Black Lives Matter movement, as Floyd's final plea of "I can't breathe" became a rallying cry in a societal reckoning over racial injustice.
The all-white jurors – four men and eight women – reached the decision after two days of deliberations in Minneapolis, which followed a month-long trial.
Prosecutors sought to show that the officers violated their training, as well as prove their disregard for Floyd's life. The proceedings saw them turning against each other, with Kueng and Lane claiming they deferred to orders from Chauvin as their superior. Thao testified that he relied on the other three to give Floyd medical attention as he was preoccupied at the scene with bystanders, according to the AP.
Thao and Kueng were also convicted on charges of failing to intervene to stop Chauvin. Lane did not face the extra charge, as he testified that he asked Chauvin twice to adjust Floyd's restraint, but was shot down. He also testified that he later administered CPR to Floyd, albeit about five minutes after he was found to no longer have a pulse, according to CNN.
The trio's sentencing date has not been set. All three remain free on bond and will also face a separate upcoming trial in June on state charges that they aided manslaughter, which was pushed back to allow the federal trial to take place first.
Chauvin was convicted in state court of murder and was sentenced to 22 1/2 years in prison, which he has since appealed. He pleaded guilty in December in his federal case of violating Floyd's civil rights, for which he has yet to receive sentencing. Officials are recommending 20 to 25 years, to run concurrently with his state sentence.
Cover photo: Collage: Imago/ZUMA Wire