Two former police officers get light sentences for violating George Floyd's civil rights
St. Paul, Minnesota - Two former Minneapolis police officers were sentenced on Wednesday for violating George Floyd's civil rights.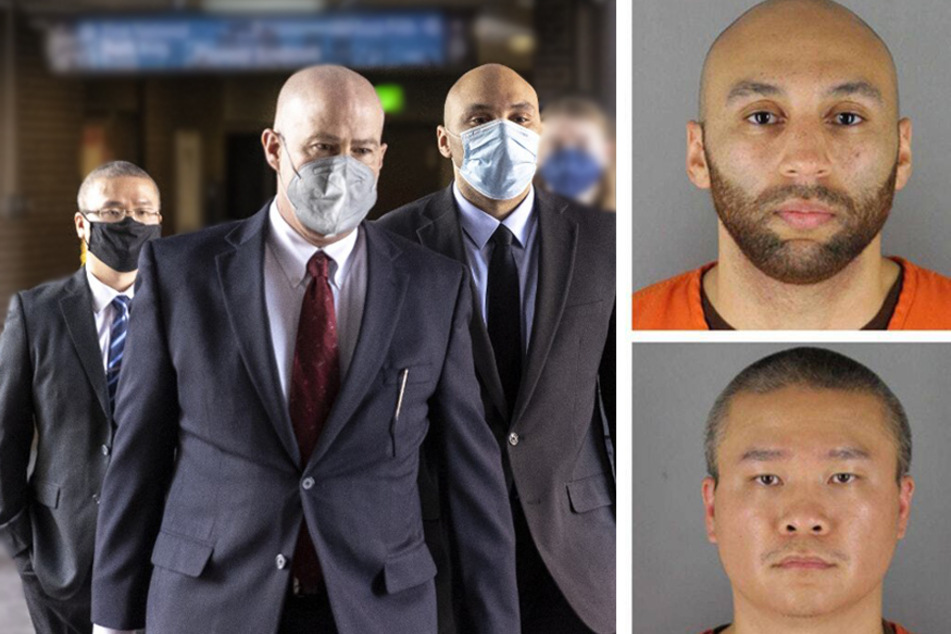 The officers – J. Alexander Kueng and Tou Thao – were given two different sentences. Kueng received a three-year federal prison sentence, while Thao received a three-and-a-half year sentence according to CNN.
The two former officers were also ordered to each pay a $200 special assessment fee and are to be placed on supervised release for two years following their prison terms.

Both the officers were convicted of violating Floyd's civil rights in February for their involvement in his death. Kueng held down Floyd's torso while Thao kept a group of bystanders from interfering, both failing to intervene as ex-officer Derek Chauvin knelt on Floyd's neck for nine minutes and 29 seconds.
In April 2021, a jury found Chauvin guilty of second-degree unintentional murder, guilty of third-degree murder, and guilty of second-degree manslaughter in the June 2020 death of George Floyd. He was later sentenced to 22 years in prison.
J. Alexander Kueng and Tou Thao's legal battles aren't over
Federal prosecutors had asked the judge to sentence both Kueng and Thao to significantly more time than the range given to ex-officer Thomas Lane, who was sentenced last week to two-and-a-half years in federal prison for violating Floyd's rights by holding down his legs during Chauvin's restraint.
Both Kueng and Thao were given the option to make statements in court, but only Thao chose to. However, he didn't acknowledge Floyd in any way, but instead read off several bible verses and noted he was "born again" after serving some time in jail.
Kueng and Thao are both due back in court in October on charges of aiding and abetting second-degree murder and aiding and abetting second-degree manslaughter. They have both pleaded not guilty to the charges.
Cover photo: Collage: Kerem Yucel / AFP / IMAGO / ZUMA Wire