A 103-year-old Swedish woman just completed a world record parachute jump!
Motala, Sweden - A 103-year-old Swedish woman has set a world record with a parachute jump, after she completed a tandem jump on Sunday afternoon near Motala, about 125 miles south-west of Stockholm.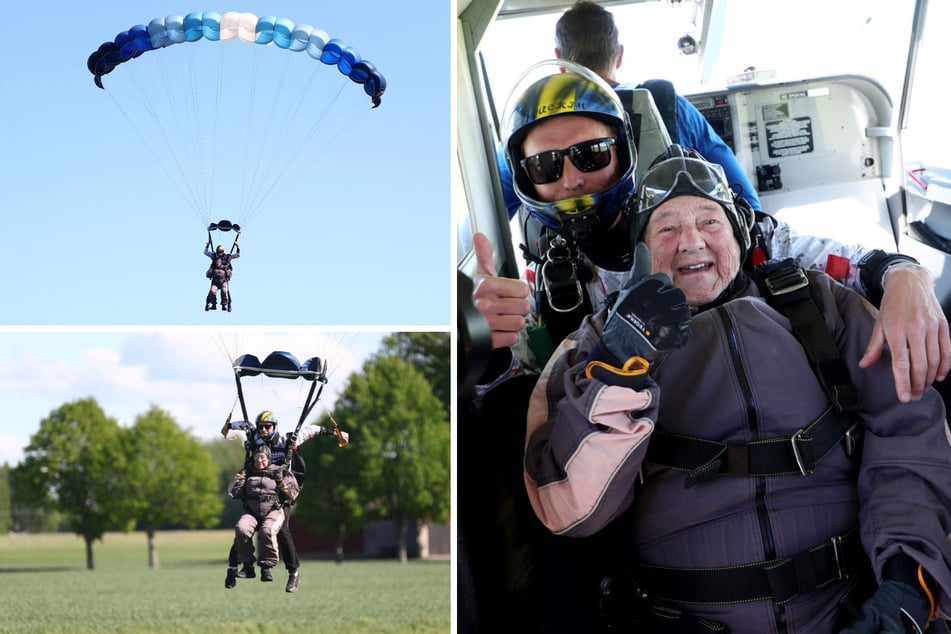 A video from Swedish broadcaster SVT showed Rut Larsson descending gently to the ground under a bright blue sky, where helpers and her walker were waiting.
"It was wonderfully beautiful up there," Larsson said afterwards.
A representative of the Guinness Book of World Records witnessed the event, as she became the oldest person to complete a tandem parachute jump.
Larsson, who is from the town of Mjölby, told the TT news agency that she loves the feeling of descending from the sky, despite her failing eyesight.
She said was not afflicted by nerves before the event, having previously made a tandem jump back in 2019.
"I always come down," she said.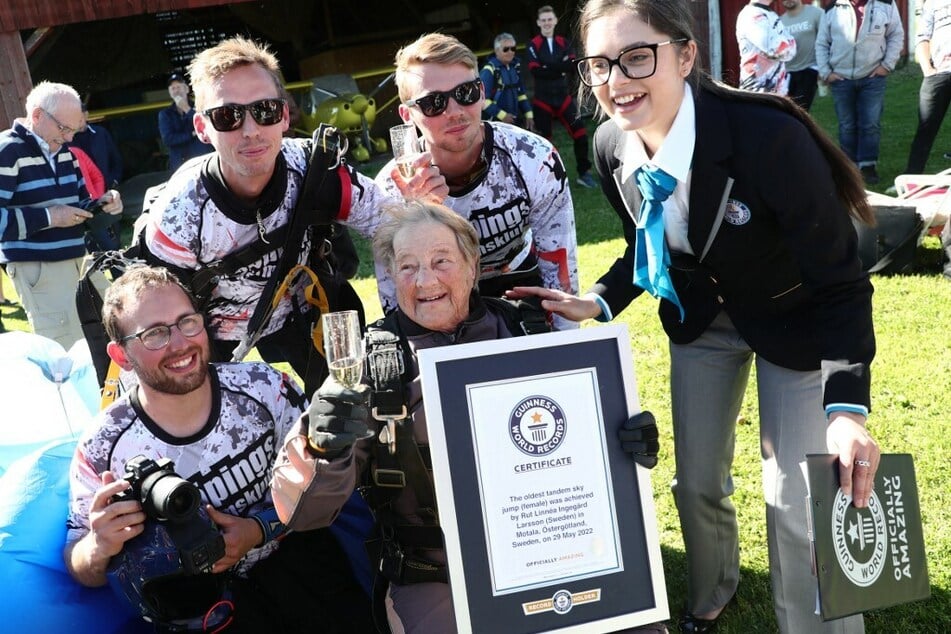 The 103-year-old broke the record held by American Kathryn Hodges, who jumped out of a small plane near Seattle in August 2019 at the age of 103 years and 129 days. Larsson completed the feat at 103 years and 259 days old.
"Nowadays I don't see so well, but it felt good," Larrson said.
Cover photo: Collage: Jeppe GUSTAFSSON / TT News Agency / AFP