Astrological guide to the best summer vacation for your star sign
Haven't booked your summer vacation escape? Still struggling to decide what you should do for vacay? Check out these celestial suggestions. They are sure to speak to you and your star sign's persuasion.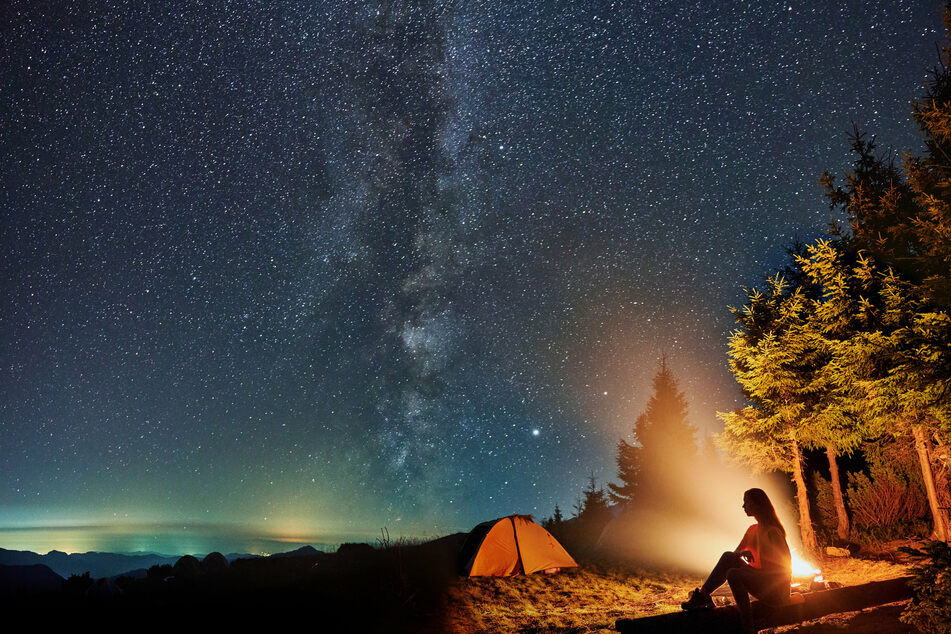 If you happen to be an air sign, should you get yourself a tent and head out into the fresh air and wilderness for some solo soul-searching?
Or, as an overheating fire sign, is your summer vacation better off spent shopping with the cool breeze of AC and the latest summer fashion?
Maybe you're considering breaking out of your bubble by going abroad because you're feeling a little too grounded as an earth sign?
You deserve a summer vacation regardless whether your star sign is Aries, Taurus, Gemini, Cancer, Leo, Virgo, Libra, Scorpio, Sagittarius, Capricorn, Aquarius, or Pisces.
The stars, planets, and celestial forces have your back, and know where should you go and what should you do for your spell of summer relaxation.
Aries (March 21 - April 19): Amusement park
The idea of relaxation hurts your soul. You need stimulation and something bold. A vacation to you should shake things up and throw you for a few loops. Life is dramatic, so why not go find a new wild ride.
Taurus (April 20 - May 20): Wilderness spa-retreat
Fresh air is a yes. But getting dirty is a hard no. What you need is a wellness spa somewhere deep in mother nature, but minus the hassle of a tent. A soak in the hot tub with a great green view followed by a four-course meal is your kind of wilderness adventure.
Gemini (May 21 - June 20): Small town
You need to embrace the idea of somewhere new without the hustle and bustle. A tiny town or city with some kind of history, food, or culture, or hiking nearby that you can really get into. And knowing you and your social butterfly ways, by the end of the week the town will be begging you to stay.
Cancer (June 21 - July 22): Pool time
A crab like you is the happiest next to the pool with a refreshing summer drink over ice. Time out with a book in the sizzling sun is the escape you need. The occasional dip puts you back in touch with your emotions and love of creation.
Leo (July 23 - August 22): City trip
You want fashion, fancy dinners, and cultural excursions. A big city with big city drama. Think theater, maybe even Shakespeare in the park with friends, bubbly drinks, and summer garb.
Virgo (August 23 - September 22): Float trip
Get yourself to a river and into a canoe or kayak with some friends. Shake off your to-do list and pop open a drink. Paddle or don't. Virgo, this vacation; you should work on letting your intensity go. Be like the river, recharge, and flow.
Libra (September 23 - October 22): Stay-cation
Use this vacation time to get yourself back in balance. No need to jet set. Find the groove in your own backyard. Do the project that you haven't had time to give a second to.
Scorpio (October 23 - November 21): Road Trip
You don't care where you go, but you've got to go somewhere, anywhere, nowhere, in circles for all you care. Grab a few friends and your new love, jump in the car, and just go. Vacation is about the journey, at high speeds with the windows rolled down.
Sagittarius (November 22 - December 21): Escape abroad
Break free from the daily grind. Go somewhere that's strange, mysterious, and sexy. It's a win if the sights and sounds make you tingle. Best case scenario: you can't read the signs, and to make connections, and get directions, you've got to use wild gesticulations.
Capricorn (December 22 - January 19): Hike
Reconnect to the earth while you channel your excess energy into climbing that hill or mountain. At night if the weathers good don't pitch your tent. Stretch out, look at the stars and dream.
Aquarius (January 20 - February 18): Cruise
Drinks by the pool and an excursion in a different city every few days. A cruise is a breezy mix of activity and relaxation. You can dress up or down, and you're on a floating vessel that's as big as some towns.
Pisces (February 19 - March 20): Solo adventure
Dreamy water signs like you need time to disconnect themselves from other goals and emotions, so the what and where – be it a bed and breakfast or tent on a hill – is secondary. Activity is a bonus, so long as you are treating yourself to time with you.
Cover photo: 123rf/ anatoliygleb